Three giant Audi A8L limousines, Spotted in China on different locations in Beijing. The license plates read A8909, A89716, and A81750, and those are by fat the best license plates we have seen on Audi A8L's in China, they are indeed so good that we can't decide which one wins. Top A8L with 7-spoke alloys, center got five, and bottom comes in with ten.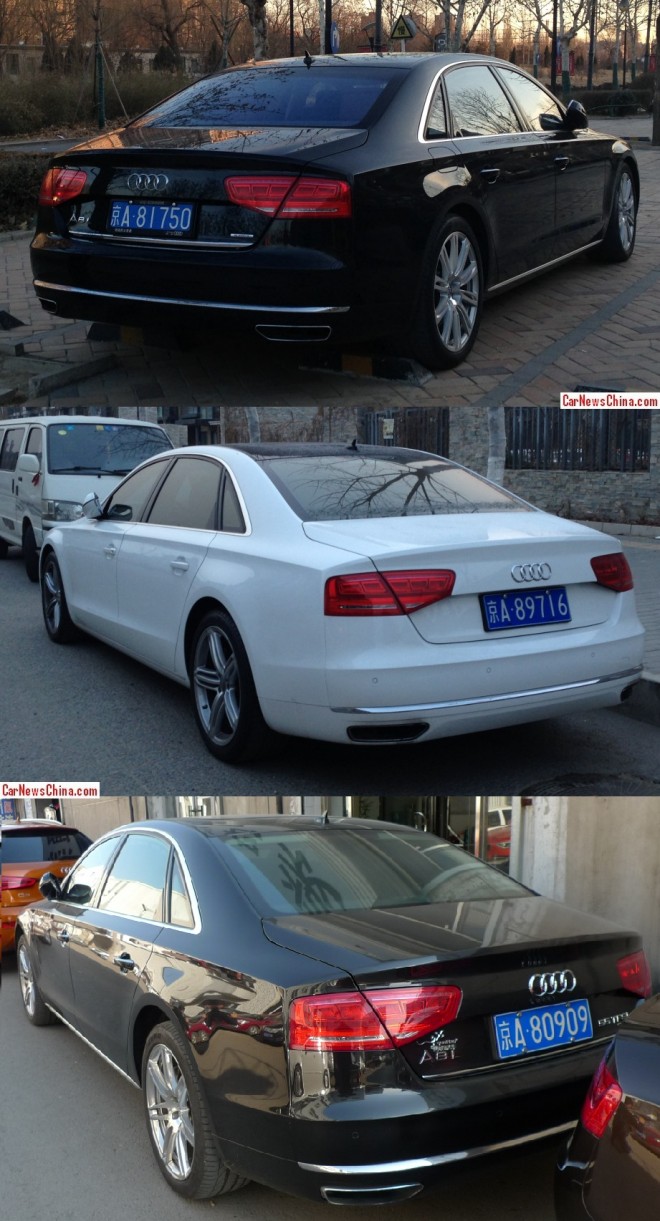 In China, it is officially not possible to get a bespoke license plate but the reality seems a bit different, as usual. In this case the plate carries even more significance as both the 8 and 9 are lucky numbers in China's superstitious traditional culture. Having an Audi A8 is thus always a lucky thing, and having it with a lucky license plate is even luckier…
The Audi A8L is the most popular executive sled in China, outselling the stretched variants of the Mercedes-Benz S-Class and BMW 7-Series with ease, with the mighty 500hp W12 being the most popular A8 by far. Price starts at a steep 871.000 yuan and ends at an even steeper 2.64 million yuan, and that is without the salary for the chauffeur!
---