A badass BMW M5 super car, Spotted in China in the great city of Shanghai. The Bimmer was wrapped in a camouflaging BAPE wrap in white, green, and brown.  BAPE refers to Bathing Ape, a hip hip hop gangsta clothes brand from Japan that uses similar camouflage patterns in their designs. The brand is suddenly very popular in the Chinese tuning scene with many shops offering various wraps. Earlier on we met a BAPE SLS, a BAPE Suzuki Alto Happy Prince and a BAPE MP-4 12C and 458 combination.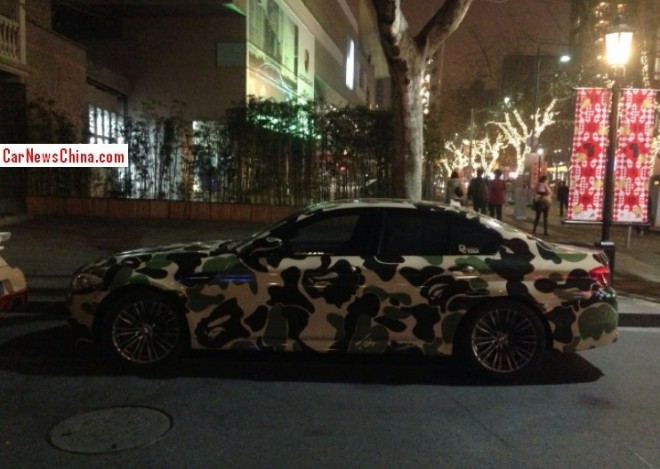 The wrap seems to be of medium quality at best and the work looks messy around the wheel arches. Still, a BAPE'd BMW M5 is a compelling combination of things. The F10 BMW M5 is powered by a twin turbo 4.4 liter V8 poops out 560hp and 680nm. Unlimited top speed is305km/h. Money: 1.88 million yuan or 286.000 USD. The mighty M5 is imported into China, unlike the base BMW 5Li that is made in China by the Brilliance-BMW joint venture.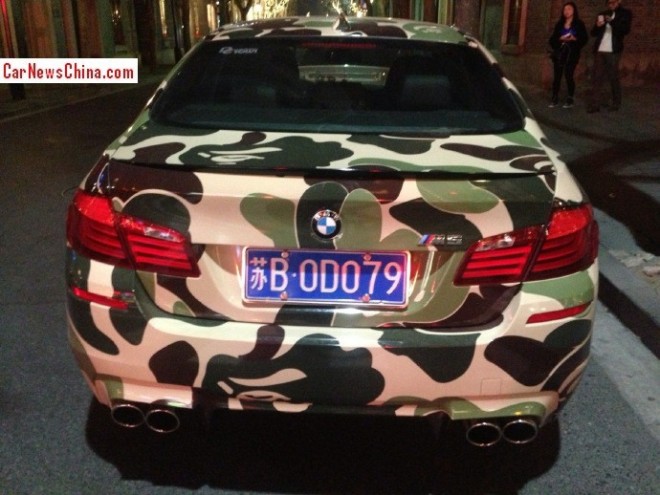 A BAPE ass. License plates of nearby Jiangsu Province.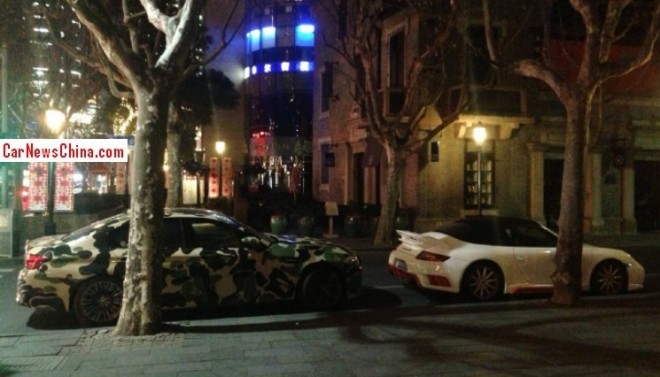 With partly Pink Porsche 911 Cabriolet.
---