A very massive and very black Lincoln Town Car Cartier L, Spotted in China in the Lido area in Beijing. The third generation Lincoln Town Car was manufactured from 1998 until 2011 with a major facelift in 2003, this is a pre-facelifted example. The Cartier L was the top-spec car and a very rare one, only produced from 200 until 2003.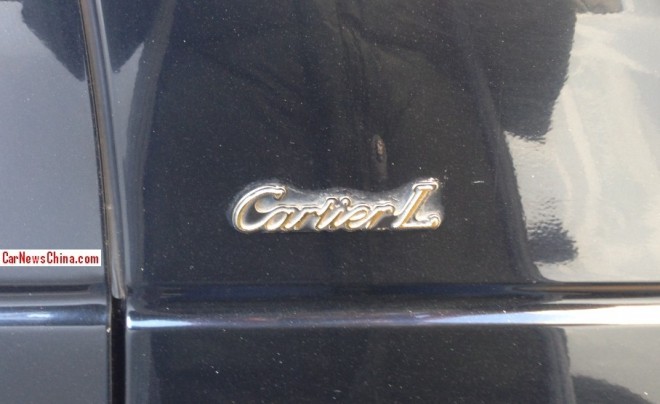 The Cartier L came with all the goodies imaginable and came with a luxurious looking finish, including these Cartier L badges in shiny gold chrome in the C-pillars. The 'L' stands for 'Long', wheelbase was stretched by 15 centimeters compared to the standard car, which wasn't exactly too short… Wheelbase went up from 2990 to a massive 3412, bringing the total length to a huge 5624mm.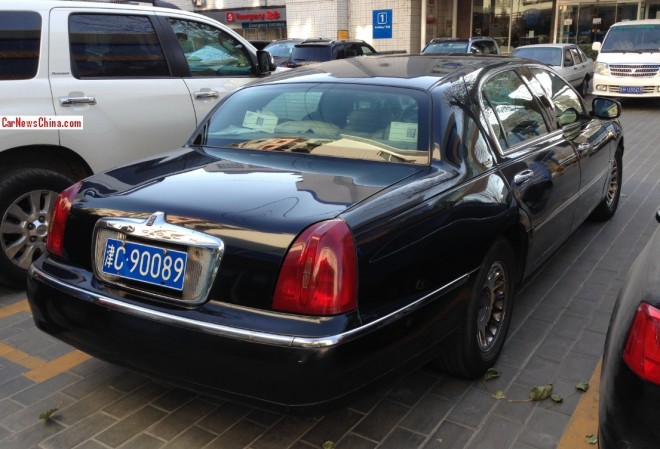 Extra fat chrome strips on bumpers and around windows for a bit more Bling. Power came from a Ford 4.6 Liter 'Modular' V8 with a not-too impressive output of 210 horses. These big old Lincolns are no racers.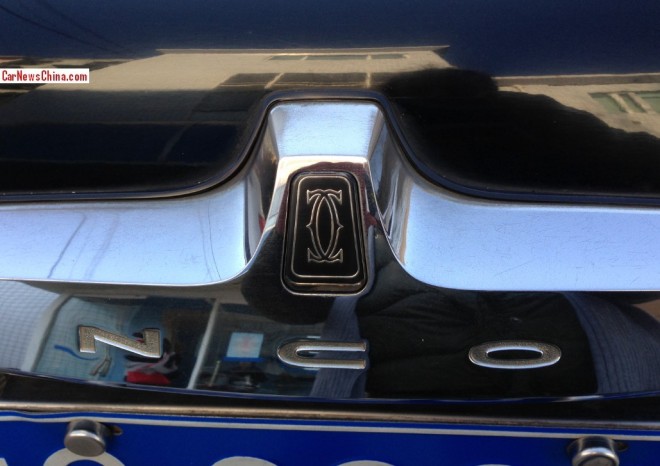 Specially designed Cartier badge on the boot lid. The Town Car is still a very popular limousine in China, because it is big, bad, and American. If Ford would only make a new one in that style they would have a winner. But instead, they are going to build a city SUV. Not good for the brand!
Fortunately we got a lot of real stuff, here is our Famous China-Lincoln Town Car collection™: black, stretched, Signature Series, stretched limousine, stretched on sale, bling-gold, silver limo, very stretched, super stretched,  stretched to the max, marriage, first-gen limo black, Hongqi CA7460 and orange.
---