Koenigsegg has released a teaser of the Agera One:1 super car which will debut on the Geneva Motor Show next month. The Koenigsegg One:1 is a special edition Agera based on the Agera R. The One:1 was developed for by FFF Automobile, China's most famous super car broker and Koenigsegg dealer. The One:1 will be limited to only six examples and they will all go to China.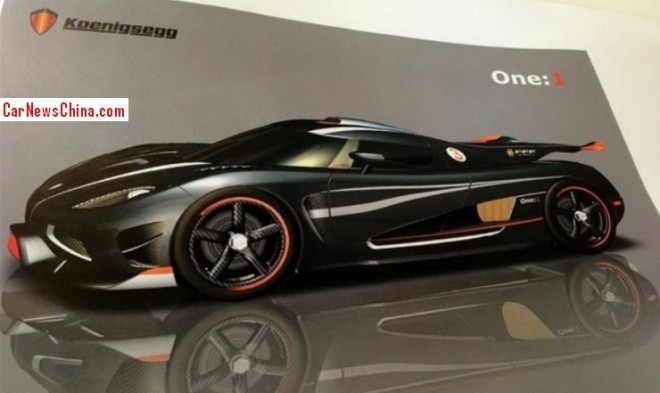 Note FFF logo on the tail.
One:1 refers to the power-to-weight ratio of the vehicle. The latest reports in Chinese media indicate the One:1 will have a weight of 1340kg and 1340 horsepower, sixty short of 1400/1400 that was originally announced. Top speed is still set at 450km/h. The number for the 0-400 km/h acceleration has however changed a lot. Earlier on Koenigsegg said it would take 25 seconds, but the latest announcement claims 20 seconds.
The One:1 will have its debut in China on the Beijing Auto Show in April. Price is rumored to be 12 million yuan or just under 2 million USD.
---