Back in July we saw the new shop of FFF Automobile in the Beijing Tuning Street. FFF Automobile is the most famous super car dealer in China. But!, when I went to the same place again last weekend the shop was abandoned, except for a very lonely and very dusty Plymouth Prowler. Asking around learned that FFF had moved shop again, this time to another location in the same area.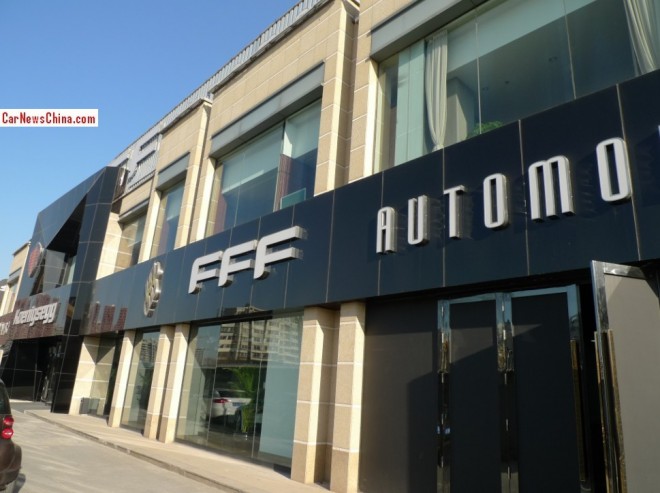 The new shop is a giant new super car temple stretching over some 50 meters. FFF Automobile (girls!) is the official dealer for Koenigsegg and Pagani, and was the official dealers for bankrupt Gumpert and Melkus. FFF also sells many other super cars, including Ferrari and Lamborghini, that are imported via the non-official gray circuit.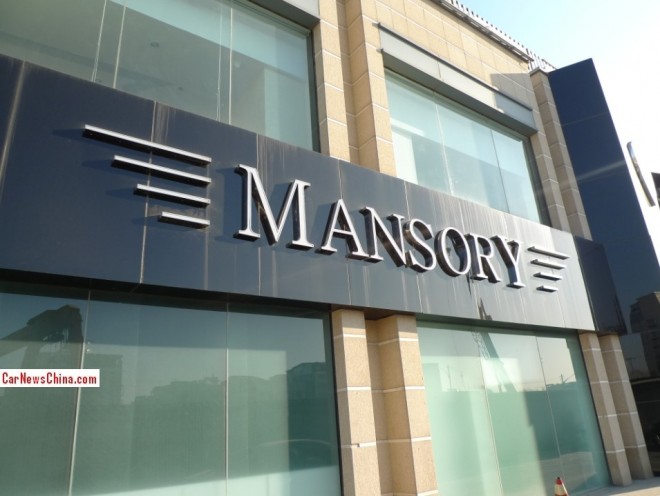 FFF Automobile has apparently struck a deal with Mansory. Amazingly the mad Swiss tuner was not officially represented in China yet, the typical over-the-top Mansory style seems perfectly suited to Chinese taste. Mansory kits are sold via various outlets and FFF has been selling some Mansory vehicles, but this appears to be the first 'real' Mansory dealer in the country.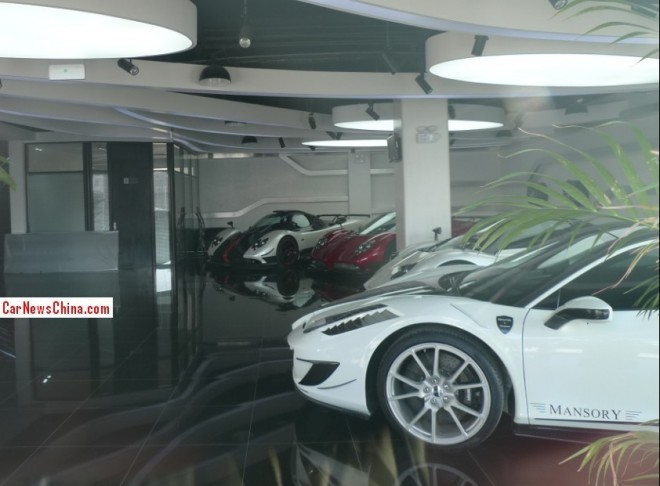 The shop was still under construction and very closed, but I shot a shot through the window. In front a brand new Mansory Siracusa based on the Ferrari 458. Furthermore three Pagani Zonda including an extremely rare Pagani Zonda Cinque. Only five examples have been made and two nearly-identical examples live in Beijing. Earlier on we met the other one in a nearby super car shop.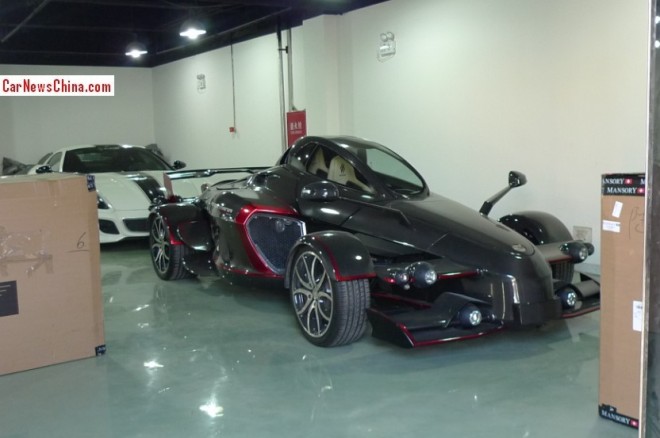 Another area of the shop, with Mansory marked boxes, a white Ferrari 599 GTO, and a Advanced Design Tramontana. As far as we know there are only two Tramontanas in China, this black example which is owned by FFF and a silver-black car that we met at a track day (scroll down) in Shanghai in 2011.
Many fine automobiles at FFF Automobile. I will go back again when the shop opens, if they don't move again…
---