This is the Qoros product plan until 2015. From left to right: the GQ3 is the Qoros 3 Sedan that was launched on November last year. The HQ3 is the Qoros 3 Hatch that will hit the China car market in April. The HQ3 Cross is a crossover based on the HQ3, scheduled for December. The big surprise is the XQ3, an SUV that will be launched in the second quarter of 2015. The SUV was a well-kept secret, until now.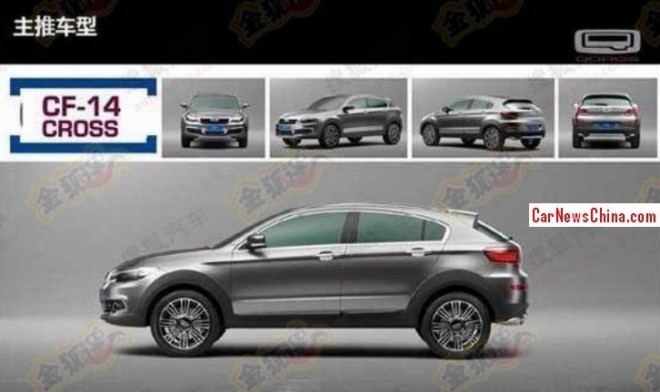 The HQ3 Cross. Full name when it hits the market will be 'Qoros 3 Cross'. Engines will be the same as in the sedan and the hatchback: a 1.6 with 126hp and 155nm and a 1.6 turbo with 156hp and 220nm, both mated to a six-speed manual or a 6-speed DCT.
There is one other great surprise in the product plan; the Qoros 3 Estate is missing. Earlier on we heard the wagon was going to debut this year as well, but later on we heard it was not ready yet, and now it seems to have disappeared altogether. Too bad, the stylish wagon would do very well, especially in Europe.
The product plan also mentions two new engines under development: a 1.0 3-cylinder petrol turbo, and a 1.4 liter 4-cylinder petrol turbo.
Most interestingly however is the capacity planning for 2014: 100.000 for the sedan, 55.000 for the hatchback, and 10.000 for the crossover. Highly ambitious for a brand new car maker, but at least they think big! The The SUV will be launched in 2015 so it isn't in the plan, and once again the wagon is missing.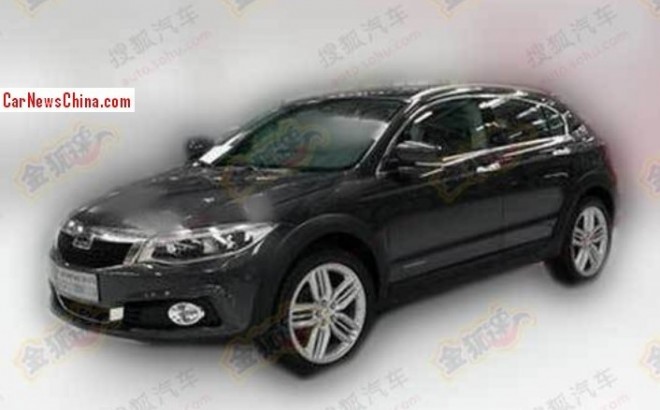 Earlier spy shot of the crossover.
---