A very dusty and very rare Samsung SQ5V, Spotted in China in the Wanjing area in Beijing. The Samsung SQ5, known as SM5 in most markets, was manufactured from 1998 until 2005. It was based on the 1994 Nissan Cefiro. The 'V' stands for the engine, a 2.5 liter 'VQ' Nissan V6.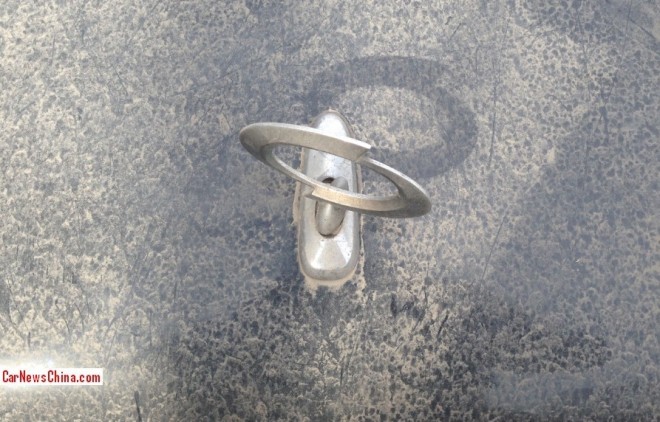 The SQ5V was also the top-spec car of the range. It came with a chromed grille and a hood ornament. Cheaper variants had a simple black grille. The other engines available were a 1.8 and a 2.0. Output of the 2.5 liter V6 was 178hp, 12 horses less than it produced in the Cefiro and Maxima.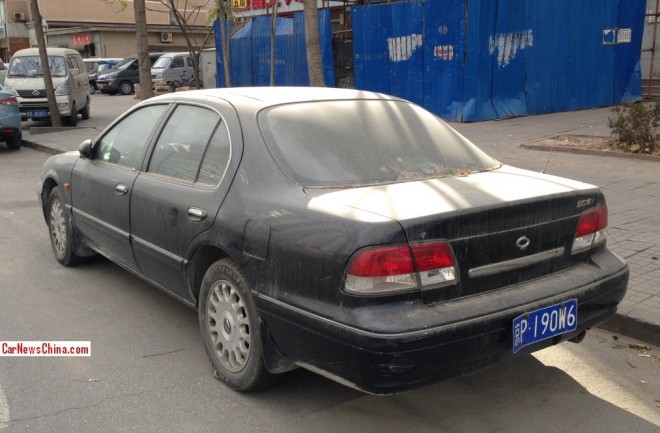 The Samsung SQ5 in Beijing was in near-perfect shape, but very dirty. It is the very first Samsung SQ5 I met in Beijing, it is in fact the very first Samsung car we meet in the whole of China! The Wangjing area is also known as 'Korea Town' because of its large Korean population, so I guess that is how the Samsung ended up in the Capital.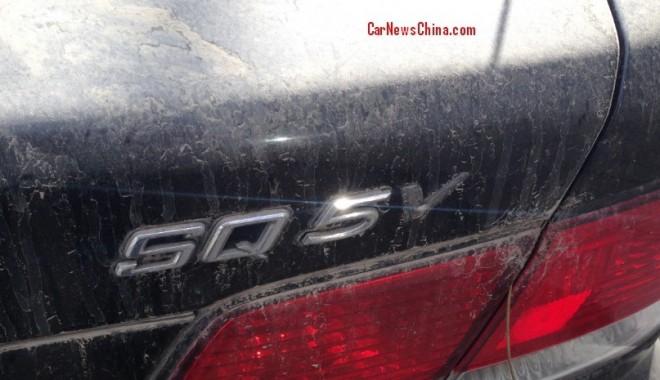 ---