A very red FSO Polonez 1.6 GLE, Spotted in China on the premises of the Beijing Classic Car Museum. The vehicle belongs to a employee of the museum and is still being used as a daily driver. The vehicle was in a reasonable condition but in desperate need of a good clean-up. The FSO Polonez was manufactured from 1978 until 2002 and it was exported to China in the 1980's and 1990's.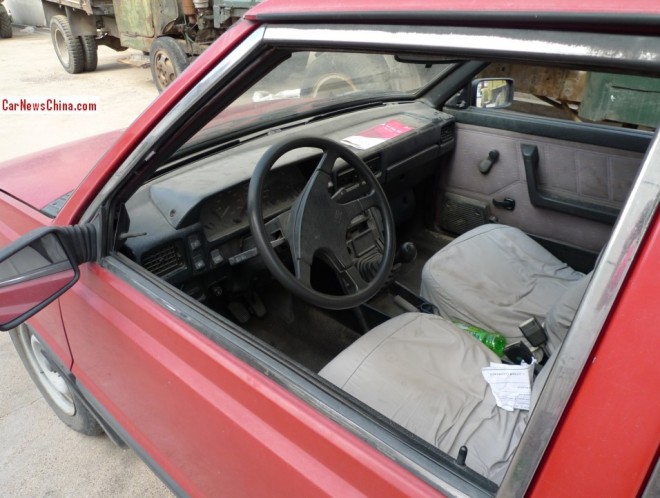 Interior mostly all right. Hard black plastics don't die… Lot of dust and dirt again. Four-speed manual gearbox mounted on the bottom of the center console. Large steering wheel. Protective seat covers need some protection themselves.
FSO is an automaker from Poland. The Polonez was based on the Polski Fiat 125p, which was built by FSO under license from Fiat. The name 'Polonez' comes from a Polish dance. This particular example was built in 1993 and arrived in China in 1994. Power comes from a 1.6 liter four-cylinder petrol engine with an output of 86hp and 132nm. Top speed is 150km/h.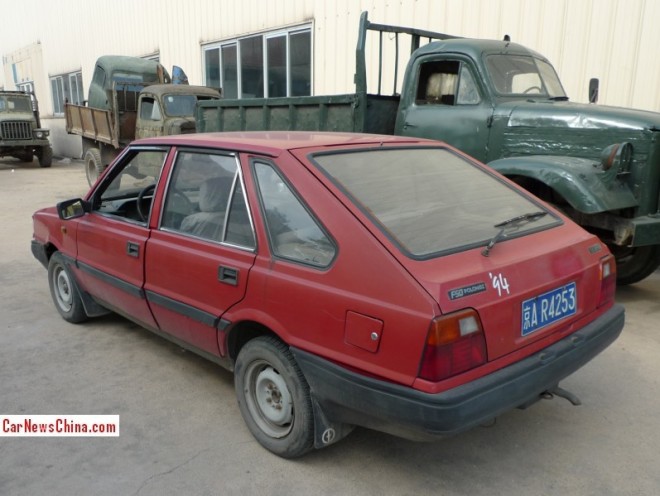 Chrome still shiny and no obvious missing parts, except for the plastic wheel covers that came standard with the top-spec GLE trim. Tiny exhaust pipe pointing down.
The Polonez was relatively common car in China until the late 1990's, especially in the north and northeast. Today very few survive intact but parts are still widely available. The FSO Polonez was indeed so common that a certain Chinese automaker called Dongfanghong based its own passenger cars on the platform, without telling Poland…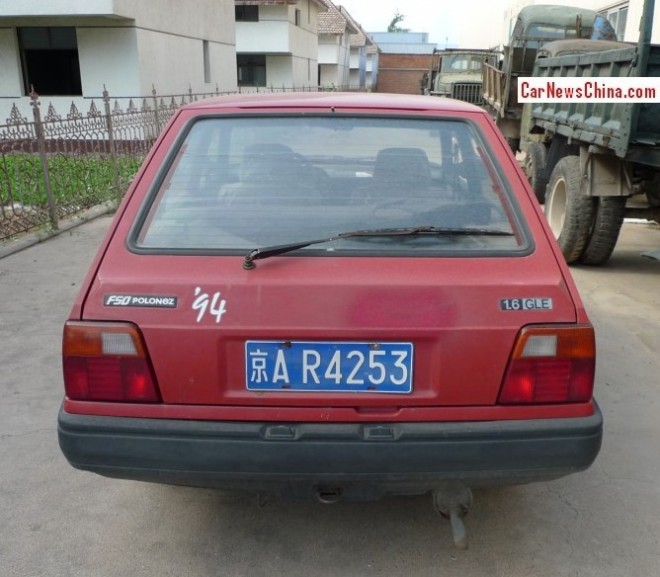 Period license plate.
A fine old Polish car surviving in China, let's hope it runs for a many years more!
---