The new Lincoln MKC will be launched on the China car market in Q4. The Lincoln MKC will initially be imported into China until local production starts in late 2015. The China-bound MKC will be powered by a 2.0 turbo with 237hp and 366nm, and a 2.3 turbo with 270hp and 407nm, both mated to a 6-speed DCT.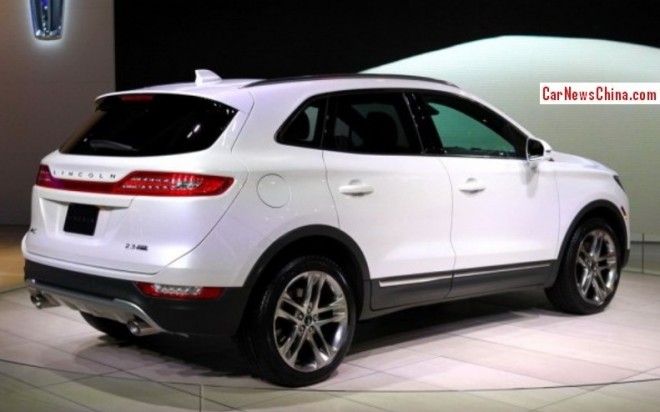 The Lincoln MKC is based on the same platform as the Ford Edge/Kuga, which is already manufactured in China by the Changan-Ford joint venture so adding the MKC in 2015 won't cost Ford much money. Chinese automotive media also say Ford is working on a China-only long wheelbase variant of the MKC, which will be produced alongside the standard-wheelbase variant.
Price for the imported MKC is expected to start around 300.000 yuan or 49.000 USD. The high price is mainly due to China's high import taxes and will make it hard for the MKZ to compete with the locally-made competition. The MKC will have a better chance in 2015 when Chinese production starts and price will drop to about 225.000 yuan.
---