A very sleek Saab 9000 CD sedan, Spotted in China near Chaoyang Park in Beijing by reader Gustav, thank you for the pictures! The Saab 9000 was manufactured from 1984 until 1998 with a facelift in 1994, this is a facelifted car. The Saab 9000 series was never officially exported to China so seeing one on the road is very rare.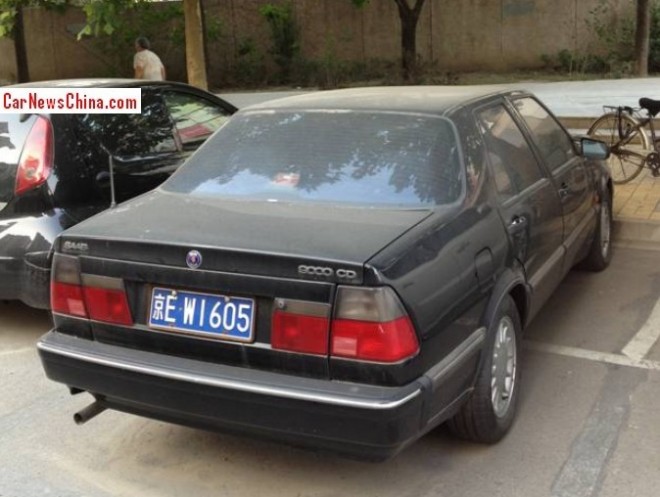 This particular car is the second one we meet in the capital, after another black car I met in 2012. And about a month ago I bumped into a third example (photos to follow soon), in black again! One 9000 CD could be the typical coincidental ex-diplomatic car, two 9000 CD could be two ex-diplomatic cars, but three is too much for coincidence, especially when they are all black and all sedan. It now seems possible that Saab did actually export the 9000, but likely only in very small numbers and only for the Chinese government.  We will try to find out more…
The 9000 CD was available with four Saab-developed engines; a 150hp 2.3 liter four cylinder, a 170hp 2.3 liter turbo, a 200hp 2.3 liter turbo and a 210hp 3.0 V6. The Saab 9000 was based on the Type Four platform that was developed with Fiat, the platform also underpinned the Alfa Romeo 164, the Fiat Croma and the Lancia Thema. None of these fine cars were exported to China but I did meet a Croma once.
---