A white Volkswagen Tiguan, Spotted in China in the Sanlitun area in Beijing, straight across the street from Volkswagen's China headquarters. The vehicle was parked like a professional a*hole with its rear wheels on the pavement and front wheels on the road, blocking the way for poor pedestrians, occupying half of a bicycle parking area, and and occupying about 1.5 car parking lot.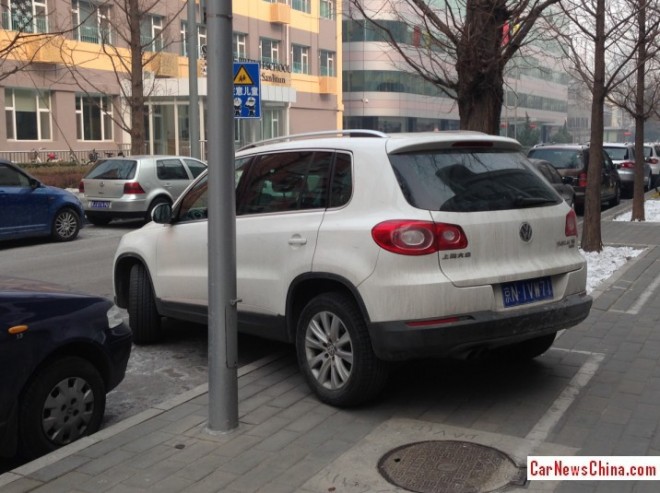 Bad Tiguan! And it is very dirty as well. Deserves a fat fine. The Volkswagen Tiguan is manufactured in China by the Shanghai-Volkswagen joint venture. Price starts at 199.800 yuan and ends at 315.800 yuan. Engines: 1.4 TSI, 1.8 TSI and 2.0 TSI. We have a small collection of more Decent examples: pink, Yema, and Hengtian.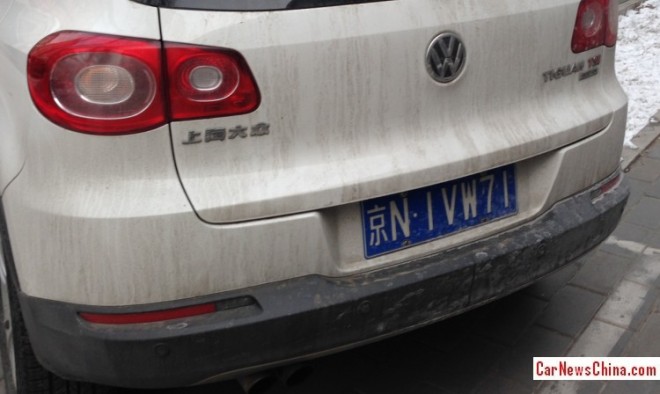 License plate is good.
---