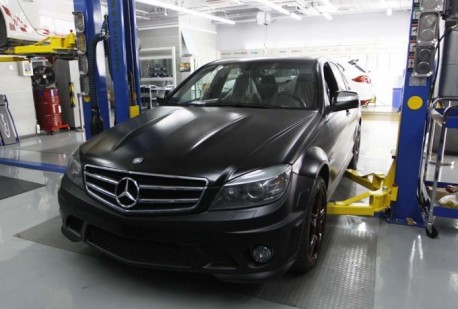 Here we have a fantastic matte black Mercedes-Benz C63 AMG, seen by a friend of a pengyou in a repair shop in the great city of Shijiazhuang in Hebei Province. Seems nothing wrong with the vehicle, it is likely in for a tire check, which is a daily necessity for these AMG monsters.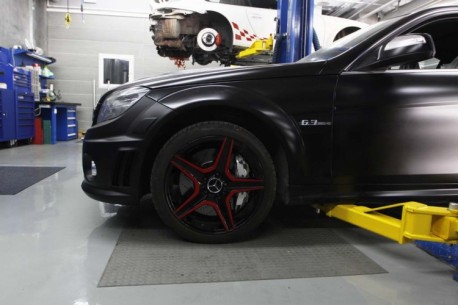 The matte black wrap is beautifully applied over the mirrors and bumpers. Only the grille's chrome is left unwrapped for contrast. The 5-spoke alloys are very sleek in black & red. Great car! The Mercedes-Benz C63 AMG is imported into China, priced at 998.000 yuan or 160.000 USD. Big money, but big power! The C63 comes with a 6.2 liter V8 that poops out 460hp and 600nm, 0-100 is gone in 4.4 seconds at top speed would be 280km/h without the limiter, which is usually deleted anyway.  The standard Mercedes-Benz C-Series sedan is made in China by the Beijing-Benz joint venture.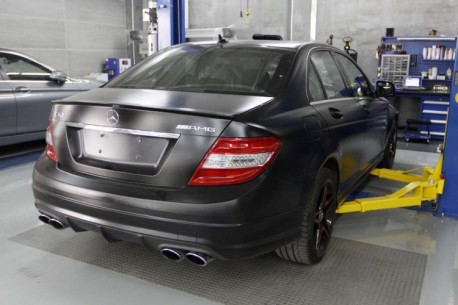 Some other notable C63 crazy-cars we met in China: Bling, pink C200, orange C180, C63 AMG in purple, C63 AMG in matte-purple, Wald Black Bison, Renntech C74 and a pink C63.