A gray day in Beijing, the wind is down and the pollution is up. We thus need some Bling and some Babe to makes things better. Fortunately, we have. This is an extremely pretty Chinese girl being very happy all over a purple Mercedes-Benz C63 AMG sedan. Click on Pics for Bigs™, bit NSFW.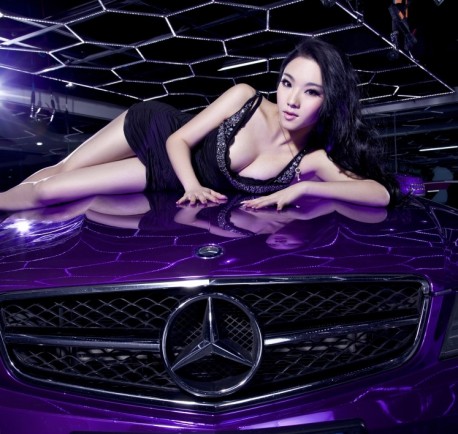 The C63 AMG is imported into China, unlike the standard C sedan that is produced locally by the Beijing-Benz joint venture. Price for the C63 AMG starts at a steep 998.000 yuan, or 161.800 USD. But power! The C63 comes with a 6.2 liter V8 that poops out 460hp and 600nm, 0-100 is gone in 4.4 seconds and top speed is 280km/h, and 277 with girl on bonnet.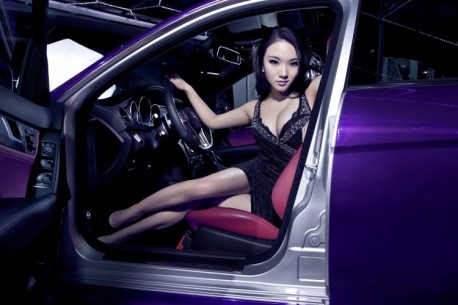 Her way of trying to start the vehicle.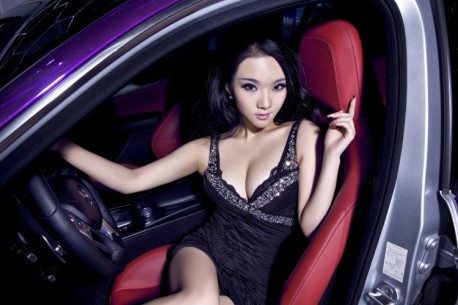 Purple and red don't combine very well. Black and red are all right. Purple and black so so.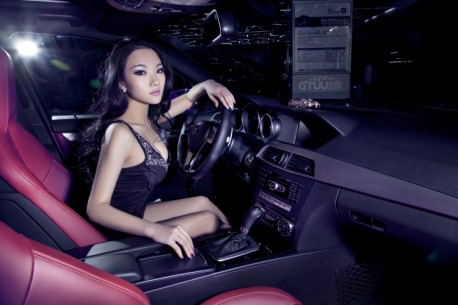 The Mercedes C63 AMG is not a very big car. Still, this girl got loads of space on every side. A tiny thing she is, but undoubtedly delicious.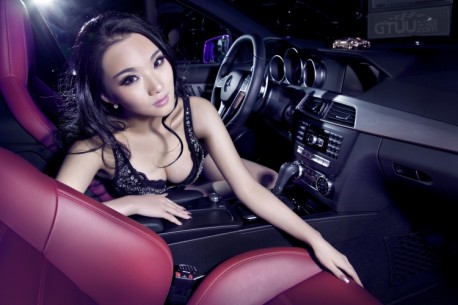 Looking for the keys.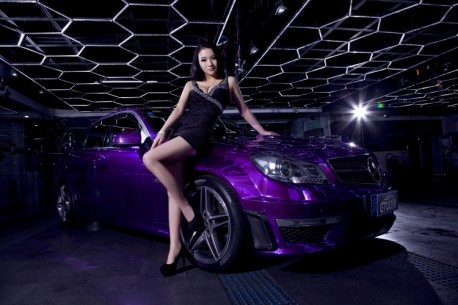 Giant 22 inch wheels as big as babe's legs!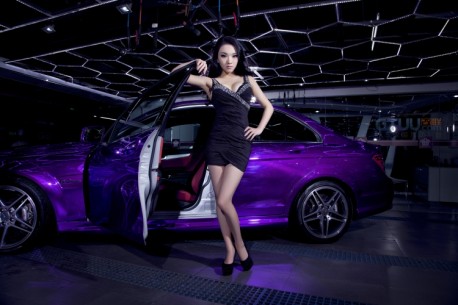 Time now, for our Extremely® Famous China-Mercedes-Benz C63 AMG sedan Collection™: license, black with a license, matte black, Bling, in purple, in matte-purple, Wald Black Bison, Renntech C74 and in pink.