The Carlsson CS50 Versailles has been launched on the 2014 Geneva Motor Show. The CS50 is based on the Mercedes-Benz S600 and covered with 1000 sheets of gold leaf worth over a 250.000 USD. Carlsson says it takes 200 man-hours to fit the gold, an another 100 man-hours to gold-up the interior: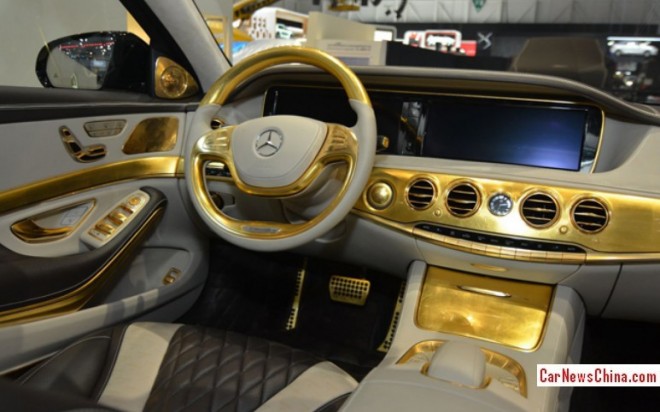 The CS50 Versailles has been developed especially for the Chinese market. Carlsson will make only 25 cars and 10 have already been sold. Base price is 3.35 million yuan or $546.000, but that is without taxes. China's famous import tax will almost double the price to about 6 million yuan or 971.000 USD.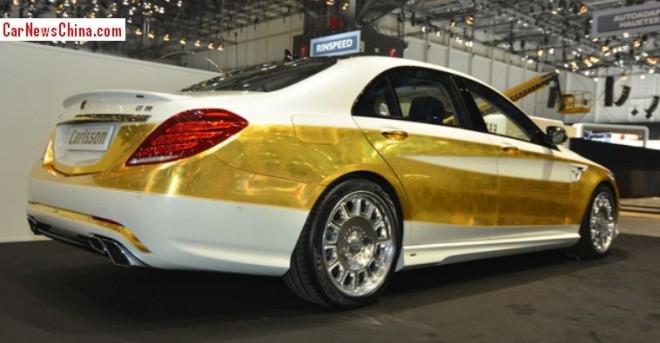 The CS50 is powered by a souped up version of the Mercedes-Benz twin-turbocharged 6.0 V12 engine, output is  700hp and 1050nm. A CS40 variant with a 4.7 liter V8 will also become available, but that seems an engine to small to carry all that gold around in a safe manner.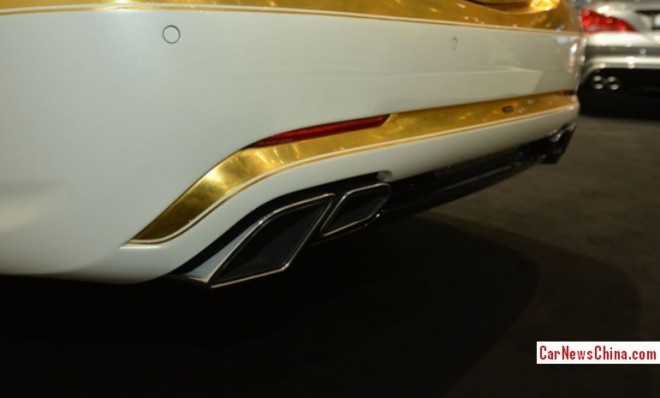 Beautiful detailing, but exhaust fumes will turn that gold into black.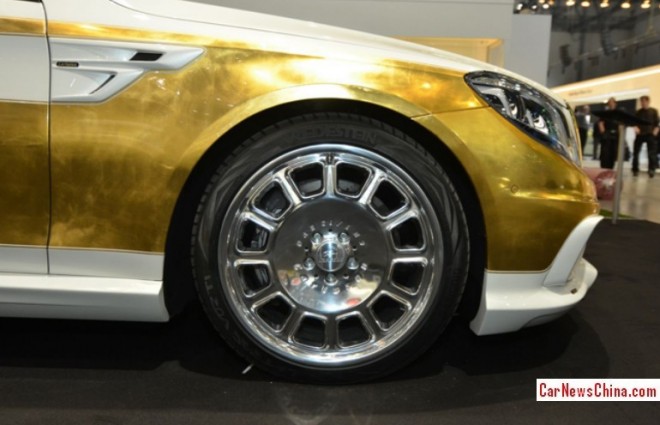 Twenty inch 'EVO Versailles' alloys.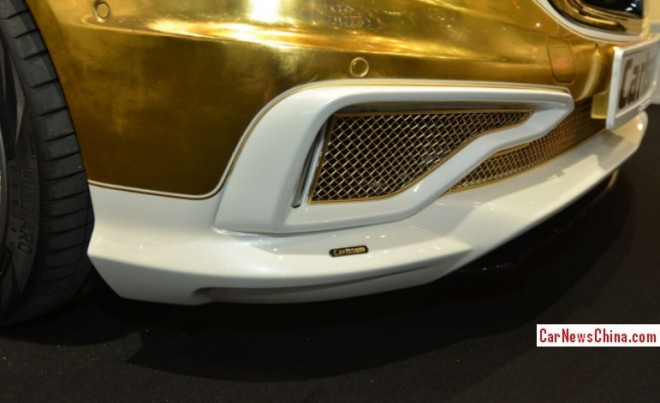 Even the fake air inlets got gold. Very subtle Carlsson badge on front spoiler, in gold, of course.
---