Spy shots of the new BMW 530Le, a plug-in hybrid based on the stretched BMW 5L-Series that is manufactured in China by the Brilliance-BMW joint venture. One brand new example was spied charging in front of a restaurant in the great city of Harbin in Heilongjiang Province, not that far from the joint-venture factory.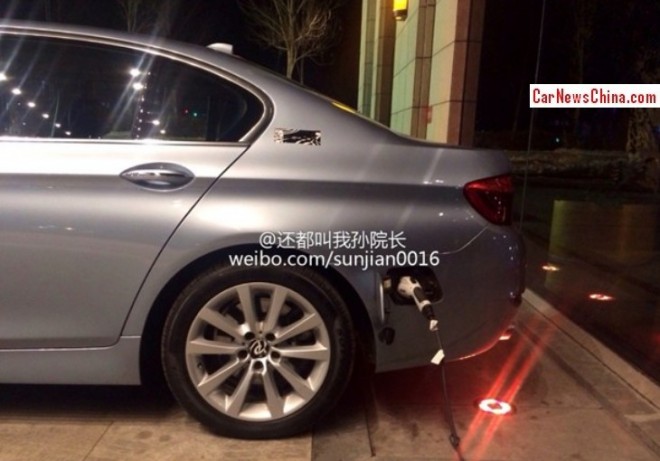 Chinese automotive media say the 530Le will be launched on the Chinese car market in July. Debut is expected for the Beijing Auto Show next month. However, at this moment it is not yet sure whether the 530Le is a limited-number demonstration vehicle or a full-production car.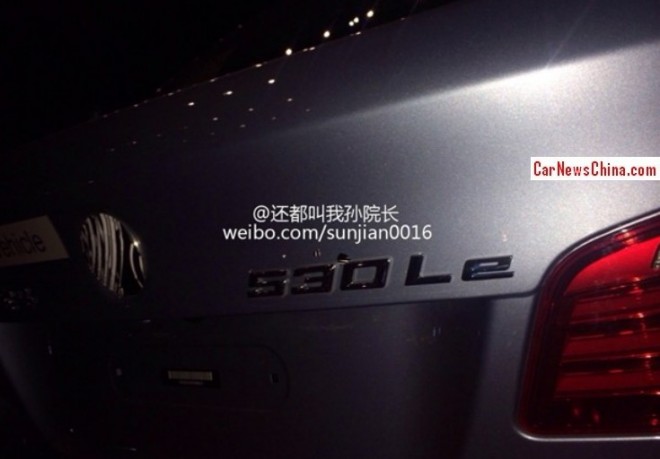 Name indicates a drivetrain based around the 3.0 six-cylinder mated to an electric motor.