A dark blue Volvo S90 3.0 sedan, Spotted in China on a messy parking lot just outside the Fourth Ring Road in Beijing. The Volvo S90 sedan is a rather rare Volvo because it was only manufactured for one year and eight month, from late 1996 to mid 1998. The Volvo S90 was the successor of the Volvo 960 sedan, whereas the even rarer Volvo V90 succeeded the 960 estate.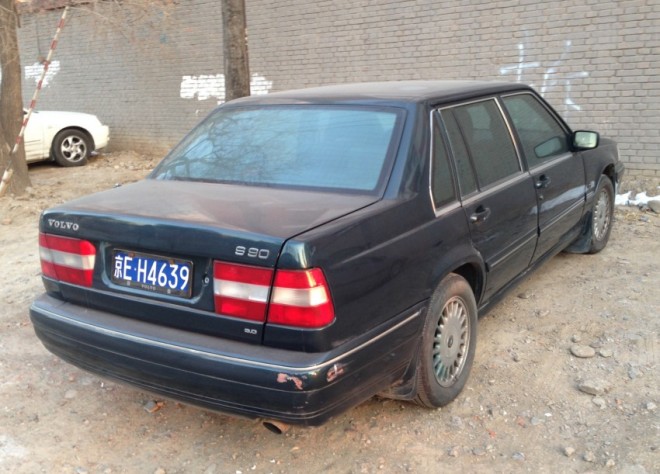 The Volvo S90 3.0 was powered by a 3.0 liter six-in-line petrol engine, good for 204hp and mated to a 5-speed manual or a 4-speed automatic. The S90 was never officially exported to China so how this Swedish beauty ended up in the capital is a mystery. The vehicle was in a good overall shape but in need of a clean up and new tires.
I drive by the location every day on my way to the office and the good Volvo stands then here then there, so somebody is still using her as a daily driver. Good. We are seeing lots of old Volvo's recently; in February we met a Volvo 940 and in January a Volvo 850. May there be more.