A wondrous white Volvo 940 S 2.3 sedan, Spotted in China in front of the army barracks in the Sanlitun embassy district in Beijing. The fine Volvo was dusty & dirty in the mussy snow but otherwise in good shape and a 100 percent original. The rear-wheel drive Volvo 940 was manufactured from 1990 until 1998, it was the successor of the iconic Volvo 740.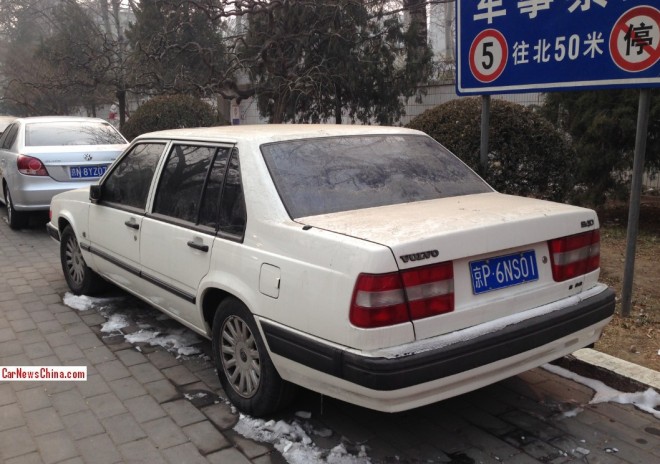 The S trim level sat in the middle of the 940 range and came with stylish half black bumpers and all-black window frames. Oddly, the front-door pillar was painted in body color. Alloys are period standard examples. The S 2.3 was powered by a 2.3 liter four-cylinder petrol engine with an output of 135hp, mated to a 4-speed manual. The Volvo 940 was never officially exported to China so seeing one on the road is a rare pleasure. This perfectly maintained white example is only the second 940 we meet in the Capital, after a 940 GL in gray., and we also met a very rare and very black Volvo 960 Royal.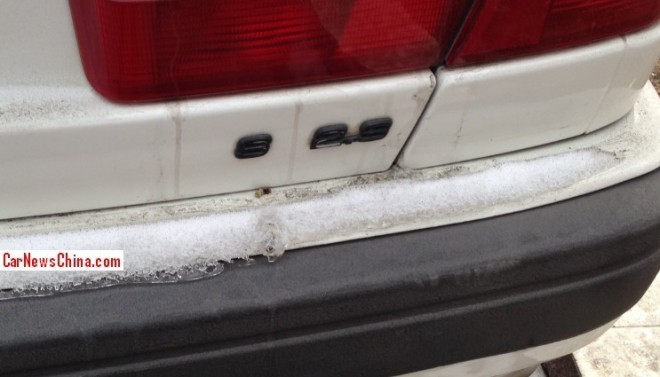 A great boxy Volvo in Beijing. May she stay and ride around for a long time coming.
---