A wealthy Chinese man asked hit girlfriend to marry him. He did so in a spectacular fashion, in public in front of a Carrefour supermarket in the great city of Zhenzhou in Henan Province, inviting all his supercar-owning friends for the occasion. When his girlfriend said yes he gave her a brand new Ferrari 458 Italia worth 3.88 million yuan or 636.000 USD. The black 458 Spider belongs to him, so they can go ride Ferrari together.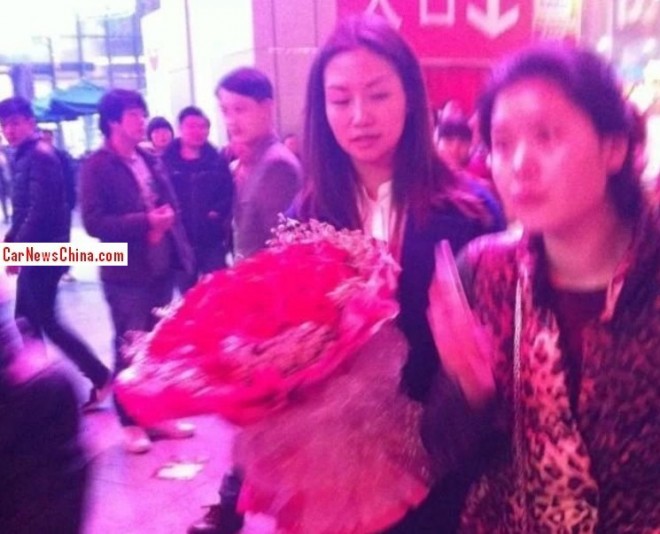 From right to left: the girl's mother, the girl, and the boy sporting a fizzy haircut. The girl got the flowers but she doesn't seem very happy. In the background the entrance to the Carrefour supermarket.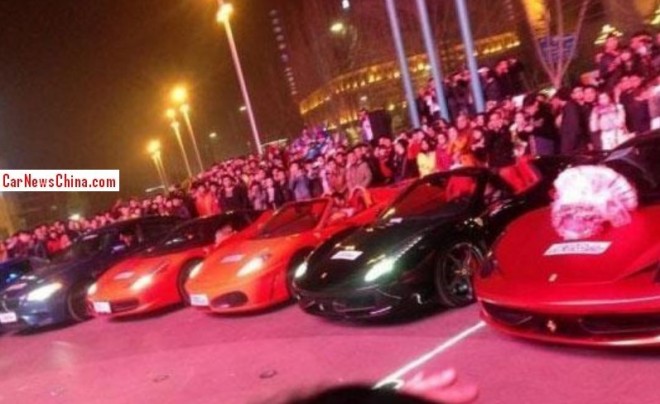 Plebs everywhere. A Carrefour supermarket is a magnet for plebs in China, they come with zillions at the time. This man could have chosen a square in front of a more expensive place, but it seems he wanted to be aped.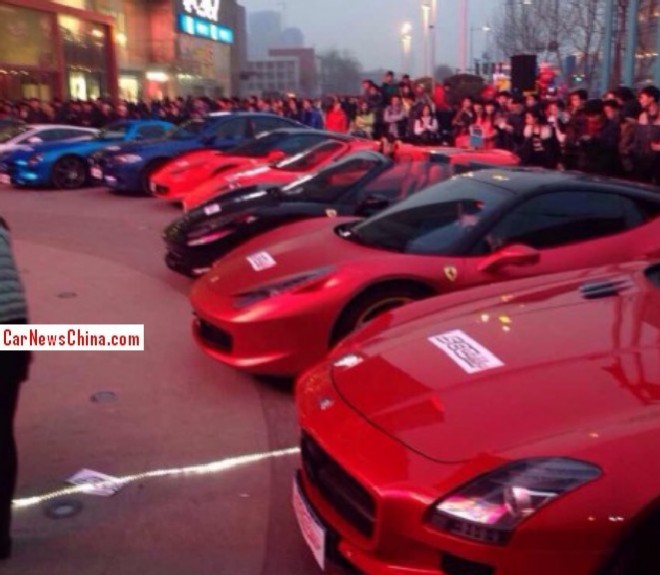 Shiny Blue SLS very hip. Cheapest car here a BMW M5 sedan.