A wine red Jeep Wrangler Sahara, Spotted in China not far from my home in east Beijing. The Jeep was parked like a professional a*hole with three wheels on the pavement, completely blocking the way for poor pedestrians. and even worse! This Jeep is such a rude it parked exactly in front of a bright yellow pedestrian-only sign.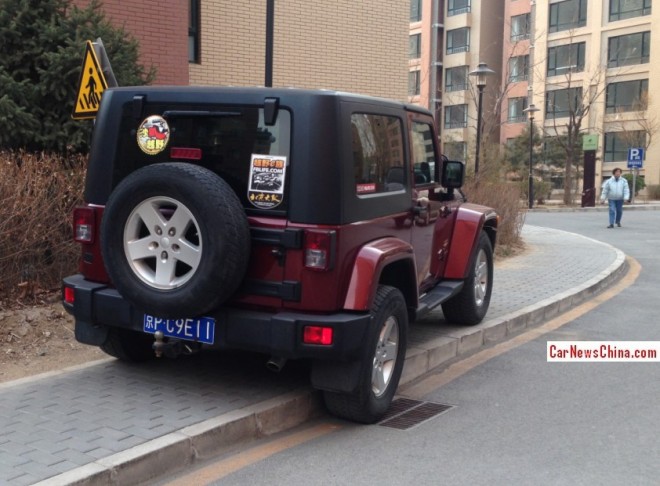 Bad Jeep, especially since there are lots or parking lots in the area, plus a large underground parking. Note the old lady wearing a cool gray jacket. She now got to walk around the vehicle, over the road, with all danger coming at her fast.
The Jeep Wrangler is imported into China. Sales are slow, but those who buy tend to be Jeep-fanatics. Price starts at 439.900 yuan for the cheapest three-door and ends at 599.900 for the top spec five. Engines: 3.0 V6 and 3.6 V6. We have a very small collection: Dragon Limited, with babe, matte black.