Party time at Zhongxing Auto for the 'First Car Off-Line Ceremony' for the very first Zhongxing sedan. The yet nameless vehicle will debut later this month on the 2014 Beijing Auto Show and it will be launched on the China car market in the second half of this year.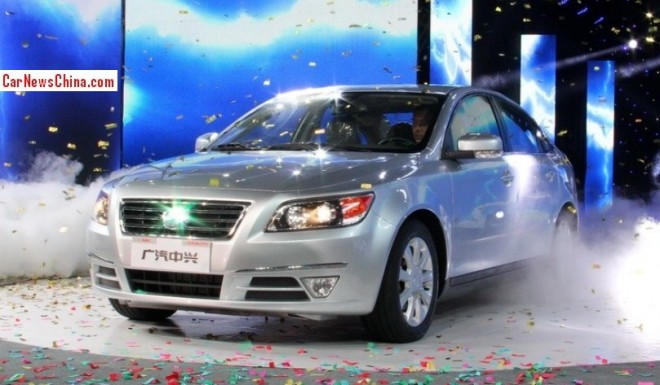 The vehicle itself however isn't exactly new. It started life in 2010 as the Changfeng Liebao CP2, but after much hassle and more rumors the vehicle never made it into production. Today Changfeng and Zhongxing are both subsidiaries of the Guangzhou Auto conglomerate, and the CP2 was moved from Changfeng to Zhongxing.
Design hasn't changed a bit except for new LED-headlights. Even the alloys are the same as the 2010 show car. This sedan will only sell when they sell it very cheap. Engine is an old Mitsubishi 1.8 with 137hp and 175nm, mated to a 5-speed manual gearbox.