The new Beijing Aut0 Shenbao D50 will officially debut on the 2014 Beijing Auto Show on Sunday and the first examples have been shipped to dealers throughout China. The fiery red paint does the D50 many a good, looking much better than the white example we saw last week.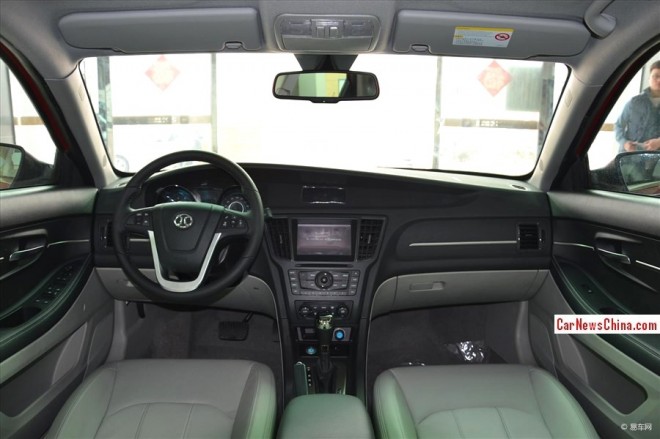 Interior a bit on the black side but dials look speedy and screen is just big enough.
The Beijing Auto Shenbao D50 is the second car in the Shenbao range. It will be positioned below the Shenbao D60 that will launch in August and the Shenbao D-Series that was launched last year. We suspect the name of the latter will soon be changed to 'Shenbao D70′.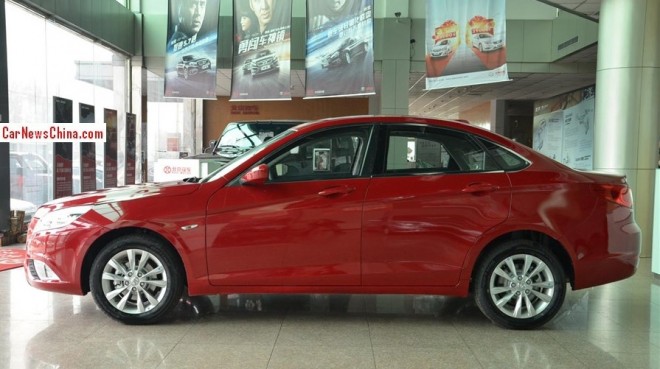 The Shenbao D50 will be powered by a Mitsubishi-sourced 1.5 liter petrol engine with 110hp and 147nm, mated to a 5-speed manual or CVT. The engine is manufactured in China by Shenyang Mitsubishi. Beijing Auto is also working on a 1.5 turbo with 153hp and 225nm which will join the line-up late this year.
Size: 4582/1794/1486mm, wheelbase is 2650mm.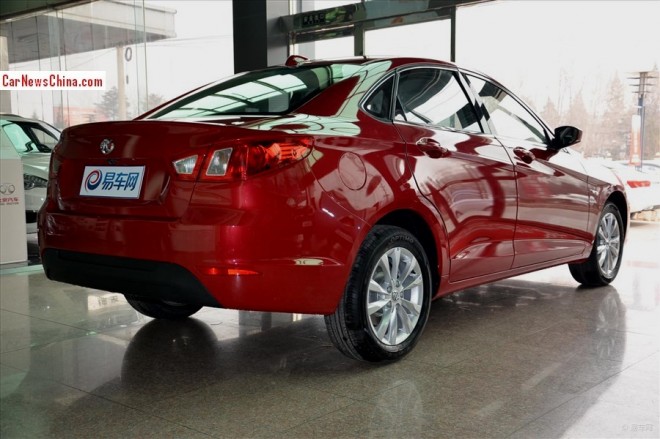 Beijing Auto says the C50E is based on their new M-trix platform,which is based on the platform of the old Saab 9-3. Beijing Auto Industry Corporation (BAIC), the mother of Beijing Auto, bought the platform from GM in 2009.
However, Chinese automotive media say the origins of the platform are 'unclear', and we have long suspected that the D50 is actually based on the platform of the last-generation Hyundai Elantra that is still in production in China at Beijing-Hyundai, a joint venture between BAIC and Hyundai Motors.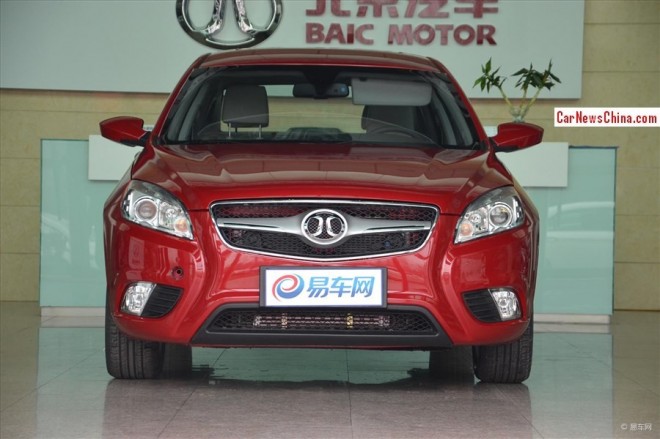 Whatever the platform, the D50 has become a very fine looking car and the Shenbao brand is getting stronger and more serious which each car launched. Beijing Auto might finally be on to something good…