Today in China Car History the beautiful Beifang QJC7050 mini car, seen here on the streets of the great city of Xi'an in Shaanxi Province in 1989. The Beifang QJC7050 was manufactured by a company called Qinchuan Machinery Works Automobile Sub-Factory, which was owned by North Industries (Beifang Gongye) which in turn was owned by the People's Liberation Army. Fortunately, the good Beifang QJC7050 didn't see any battle.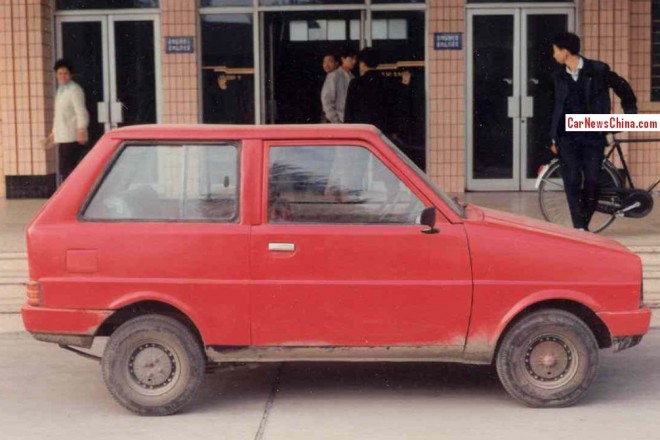 Production started in 1988. At first the vehicle was called Qinchuan SX720, but after the first batch the name changed to Beifang QJC7050, which sounds catchier indeed. The QJC7050 was powered by a Daihatsu sourced 'AB20' two-cylinder engine with an output of 28hp and mated to a 4-speed manual. Size was 3200/1400/1450, wheelbase was 2000, and weight was 680kg.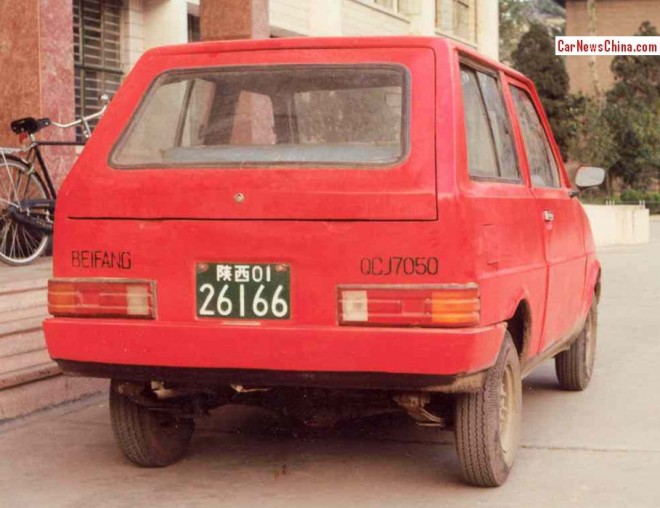 The Beifang QCJ7050 is an extremely rare car. Only 500 examples were manufactured in 1986 and 1987 and most ended up as taxis on the streets of Xi'an. Today, not a single example is known to be alive.
Qinchuan Machinery Works however soldiered on for a long time, making a licensed local version of the Suzuki Alto, several other small series of interesting cars, and finally the Qinchuan Flyer.
In 2003 a certain battery maker named BYD Corporation bought Qinchuan Machinery Works from North Industries and renamed it 'BYD Auto', famous today for the electric BYD e6 and the super Qin. North Industries focused on building weaponry, today the company is better known under its international trade name 'Norinco'.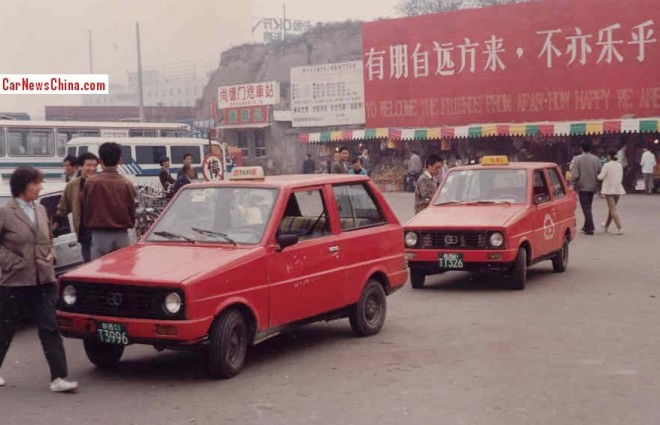 Two Beifang QCJ7050 taxis in Xi'an.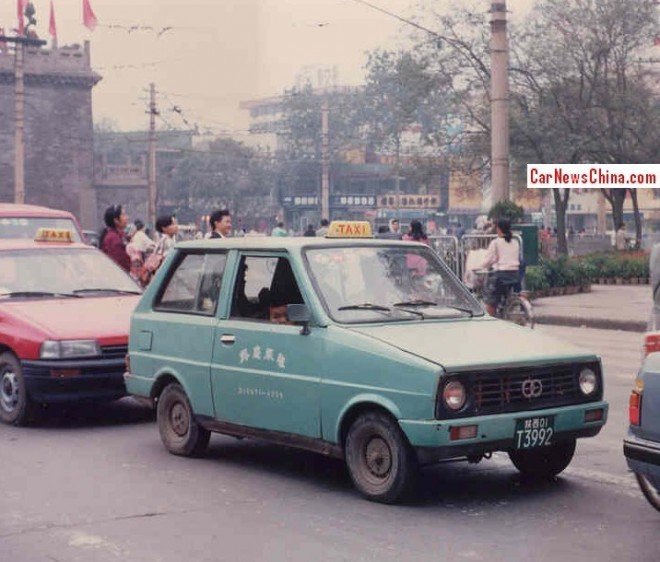 Not all were red. A rare green example in front of a Xiali.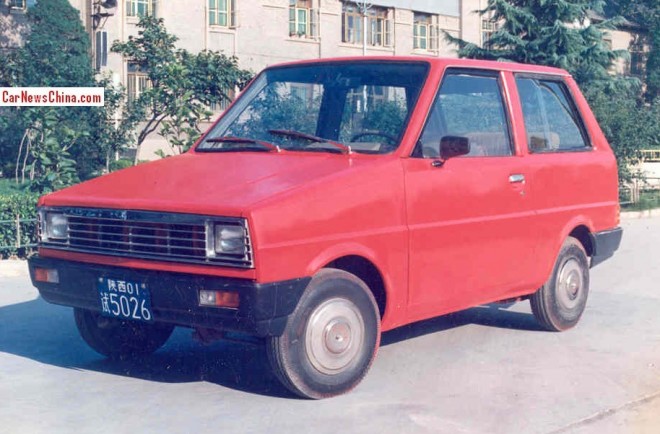 A very special photo of the first prototype with registration Shaanxi 01-test 5026. The prototype had square shaped headlights and a chromed grille without a logo. The square lights didn't make it to production.
Erik van Ingen Schenau is the founder of  the China Motor Vehicle Documentation Centre and a world famous expert on obscure Chinese cars.