This is the new Jeep Wrangler Sundancer Edition, a concept car previewing a future super sexy special edition Wrangler for the China car market. The Sundancer Edition will debut on Sunday on the Beijing Auto Show. The Sundancer comes in shiny brown paint, with a lotta gold, all-terrain tires, heightened suspension, and ultra hip air vents in the bonnet, with even more gold.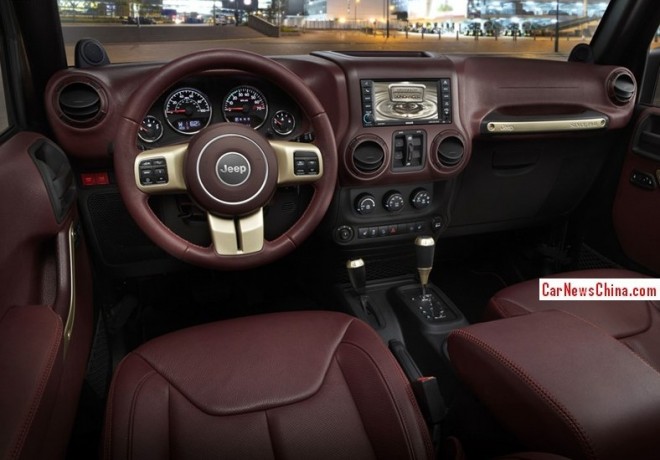 The gold theme continues inside, combined with at least four cows of purple leather. No word yet on power but we hope it isn't the new 3.0 V6, as a 'Sundancer' should go with something big,  like a V8.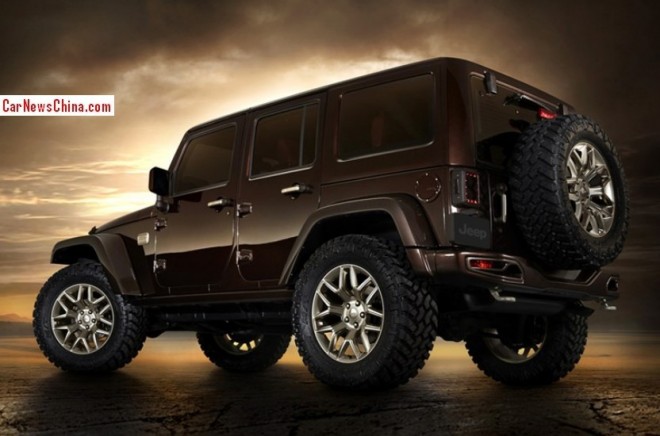 Alloys looking great.