The Mercedes-Benz C-Class L has arrived at the exhibition hall for the 2014 Beijing Auto Show where it will debut on Sunday. The Mercedes-Benz C-Class L is a stretched variant of the 2014 Mercedes-Benz C-class for the China car market, extended by 60mm making for a wheelbase of 2900mm.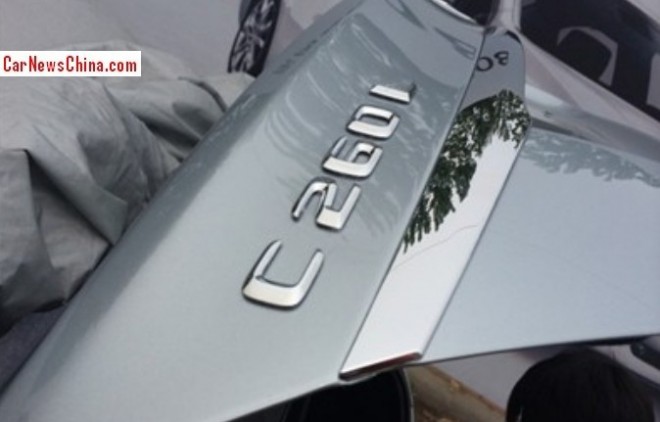 All extra space goes to the passengers in the back. The C-Class L will be available with 1.6T, 2.0T and 3.0T engines. It is manufactured in China by the Beijing-Benz joint venture.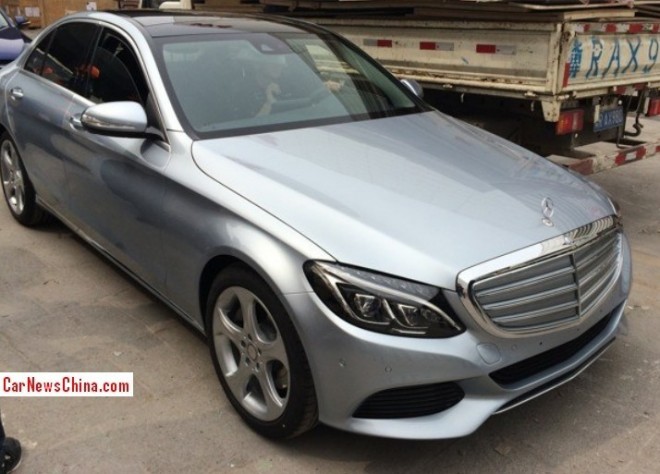 The stretched C will compete with other China-made China-only stretched sedans such as the Audi A4L, the BMW 3Li, and the Volvo S60L. The 2014 C-Class is the first C to be stretched for China.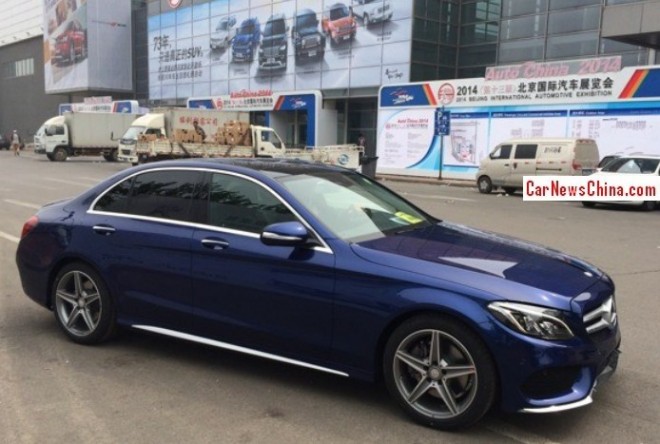 Stretched body work even better visible on this sporty blue example, fitted with an AMG Line Sport pack similar to a white car we saw on earlier spy shots. The rood line behind the B-pillar stays straight just a bit longer before going down to the rear.