The Mercedes-Benz C-Class Long debuted today at the 2014 Beijing Auto Show. The Mercedes-Benz C-Class Long is a stretched variant of the 2014 Mercedes-Benz C-class for the Chinese car market, extended by 60mm making for a wheelbase of 2900mm.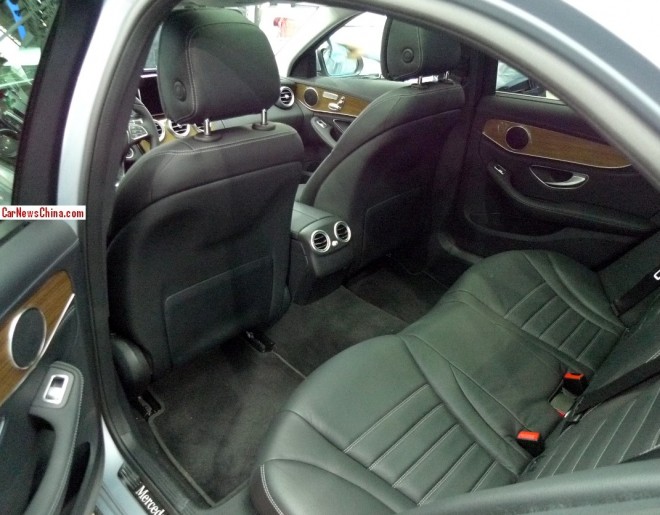 The view from behind. Not that luxurious here. Other stretchies come with TV screens, tray tables, and and armrest full with techy buttons. But the wood is very good.  The C-Class L will be available with 1.6T, 2.0T and 3.0T engines. It is manufactured in China by the Beijing-Benz joint venture.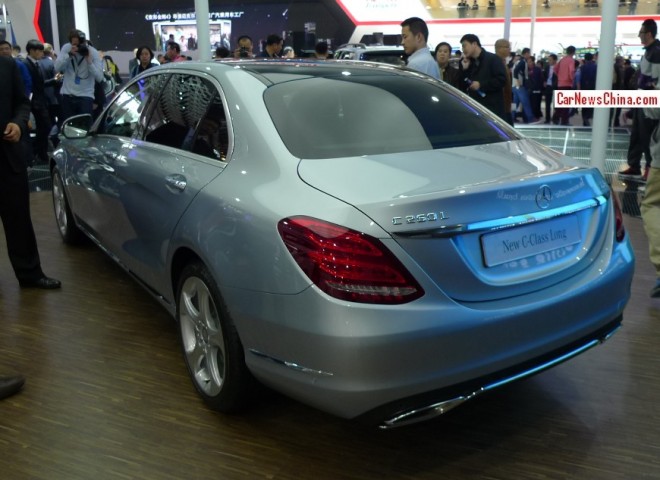 The stretched C will compete with other China-made China-only stretched sedans such as the Audi A4L, the BMW 3Li, and the Volvo S60L. The 2014 C-Class is the first C to be stretched for China.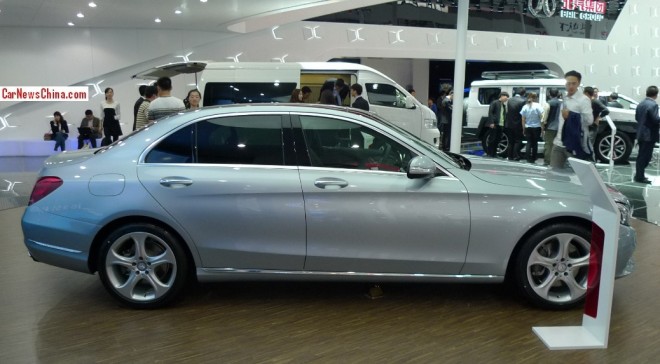 ---