The Beijing Auto Shenbao D60 Aero Concept debuted on the 2014 Beijing Auto Show. The D60 Aero Concept previews the upcoming Beijing Auto Show D60 that was expected to debut on the show but didn't really show up. They had one production car standing on a closed-off elevated part of the booth but nobody was allowed near it.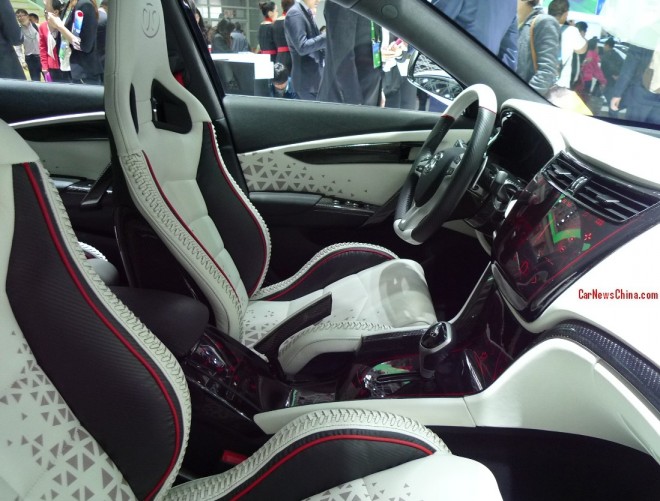 Interior very cool and very sporty. Think away the racy seats and the white color scheme and you got the production-interior.
The 'Aero' name was a Saab thing, used for their most speedy cars. Beijing Auto got it now.  The Beijing Auto Shenbao D60 is based on the old Saab 9-3. Beijing Auto bought the rights to the Saab 9-3 and Saab 9-5 from GM in 2009, and they also bought the rights to the Saab 2.0 turbo and 2.3 turbo.
The D60 will be available with two engines: : a new 177hp 1.8 turbo and the ex-Saab 2.0 turbo tuned up to 204hp. The Beijing Auto Shenbao D60 will be launched in Q4. Price will start around 120.000 yuan.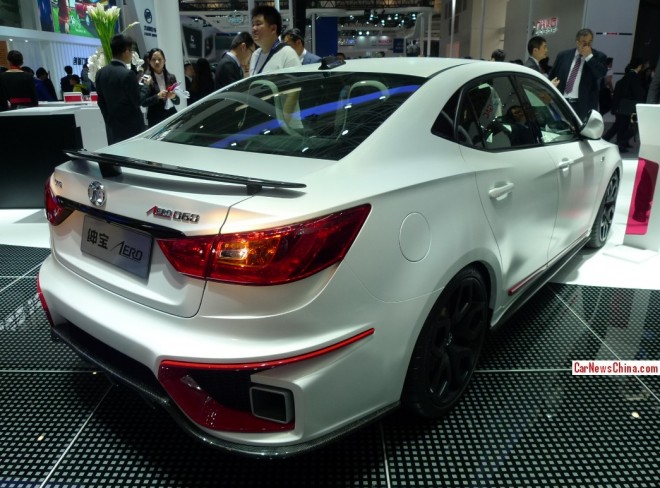 Rear end very cool with bloody red creased in the bumper hiding perfectly square exhaust pipes.
---