The Beijing Auto BJ2022 Brave Warrior Concept debuted on the Beijing Auto Show. The vehicle previews a possible civilian variant of the Beijing Auto BJ2022 Brave Warrior military workhorse. The concept comes with large wheel arches, standard-road tires with sporty alloys, a chromed grille, sidebars, front-light lenses, a giant roof rack, and six roof lamps.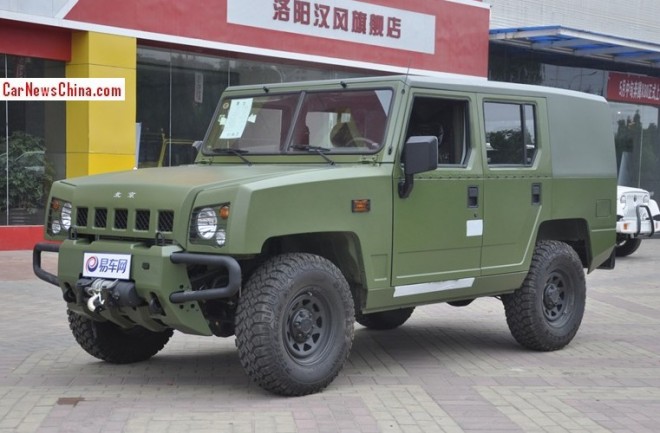 This is the standard BJ2022 Brave Warrior. It is available on the civilian market, but sales are slow. Price starts at 183.500 yuan and end at 219.800 yuan. There are two engines available: a 2.7 liter four-cylinder petrol engine with 147hp and a 3.0 liter four-cylinder turbo-diesel engine with 135hp.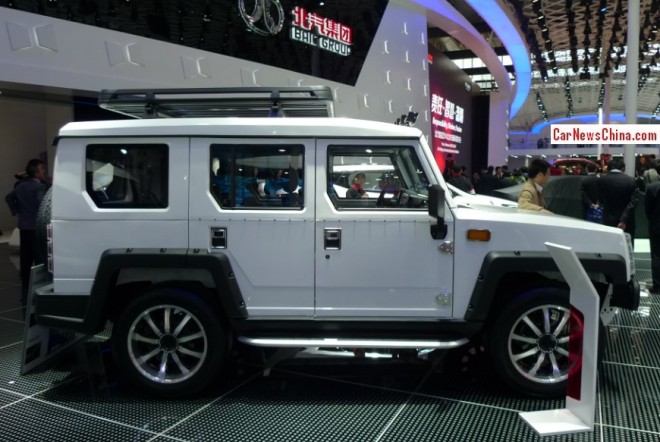 Door handles in chrome.
The concept was powered by a new engine; a 2.5 liter four-cylinder turbodiesel with 134hp and 340nm. Top speed is 160km/h and fuel consumption 10.2 liters per 100 kilometer.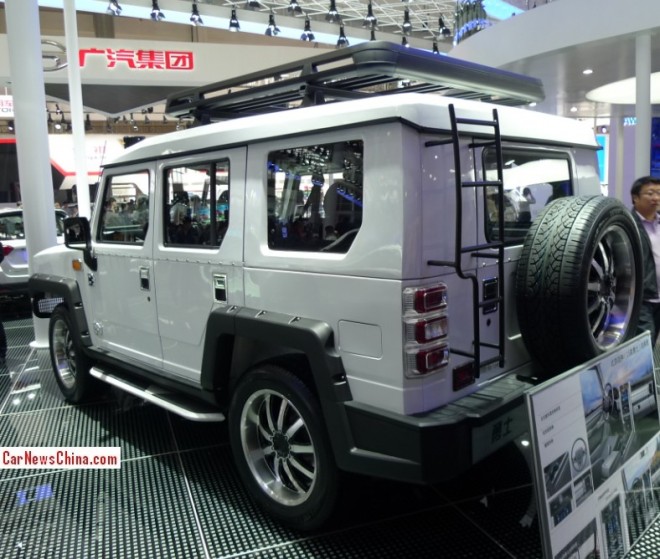 Decorated rear lights. Fuzzy-shaped ladder for climbing on roof rack.
Whether this civilian version will make it to the market is yet unsure. We will, keep you posted…