The Dongfeng EQ2040H Brave Soldier Concept debuted on the 2014 Beijing Auto Show. The EQ2040H Brave Soldier Concept previews a civilian variant of the infamous Dongfeng EQ2050 Brave Soldier, also known as the 'Chinese Hummer', which was developed with American assistance.
The EQ2040H Brave Soldier Concept comes with an interesting new bonnet featuring mean looking headlights and a very modest grille.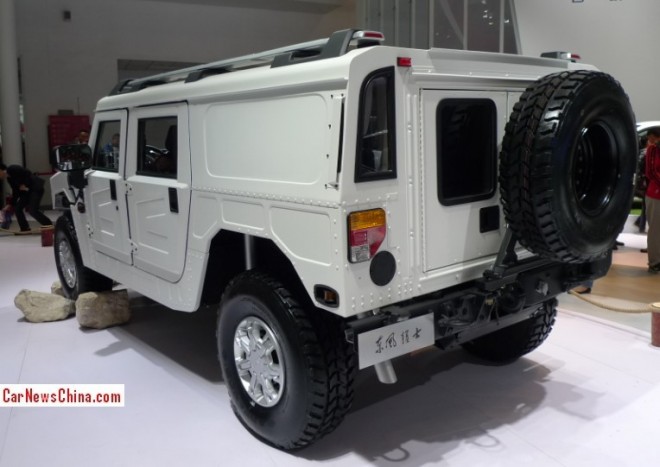 Dongfeng first promised a civilian version in 2010. On the 2012 Beijing Auto Show they showed the civilian-concept EQ2050 M3D, but nothing has happened since then. Those who really can't wait, and have the right friends, can get the army version on the road.
Whether this EQ2040H Brave Soldier is for real is so not very sure. Interestingly, Dongfeng said it was powered by a new 4.5 liter four-cylinder diesel engine with an output of 185hp and 600nm, mated to a 5-speed automatic transmission. Top speed is claimed at 135km/h. Size: 4858/2210/1980, wheelbase is 3300 and weight is 3500kg.
It all just doesn't sound very practical for around town, except when you want to crush it.