A giant Ssangyong Chairman CM600L limousine, Spotted in China in a faraway suburb just outside the Fifth Ring Road in east Beijing.  The CM600L was the absolute high-end variant of the first generation SsangYong Chairman, manufactured from 1997 until 2004.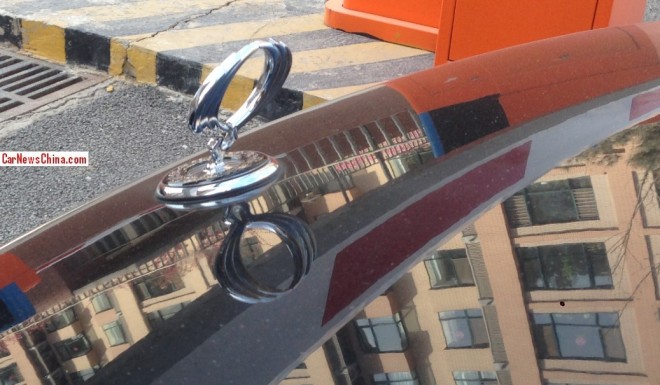 Shiny SsangYong badge proudly on the bonnet.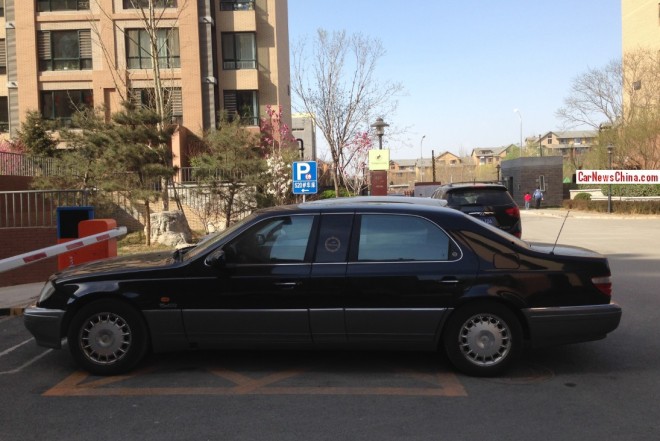 The first generation Chairman was based on the platform of the 1985-1996 Mercedes-Benz W124 E-Class, and design was inspired by the W140 Mercedes-Benz S-Class. Engines were all oldies from Mercedes: 2.3 liter four-cylinder with 148hp, 2.8 liter six-in-line with 194hp, and a 3.2 liter six-in-line with 217hp.
Big car: 5355/1825/1475, wheelbase is 3200 and empty weight is 1750kg.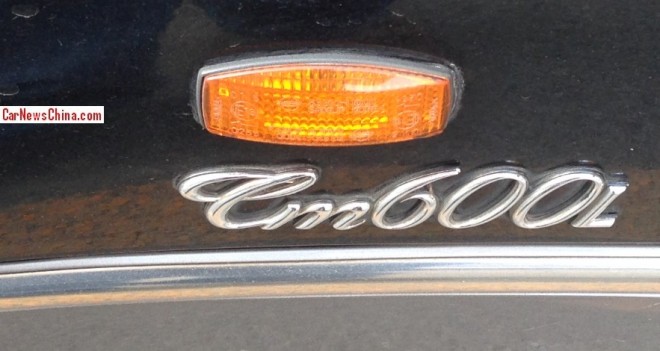 The CM600L is powered by the 3.2 liter six-in-line, good for 217hp and 320nm. Top speed was claimed to be 220km/h. The first generation Chairman was never officially exported to China so seeing one is a rare pleasure. Earlier on we met the base short-wheelbase variant on a car market nearby.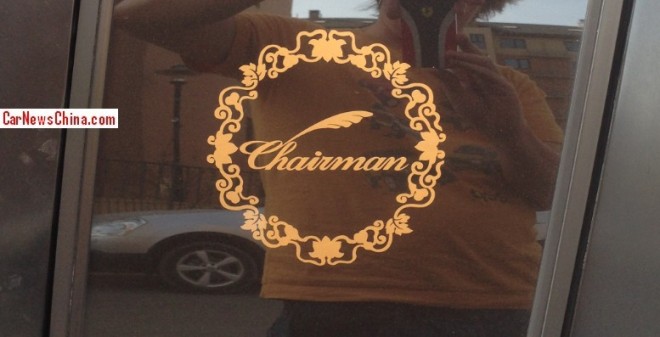 This particular Chairman is in suburb condition. The paint is perfect, no rust at all, no missing parts, clean as a baby, license plates, 2014 registration, and all the Chairman badges are accounted for!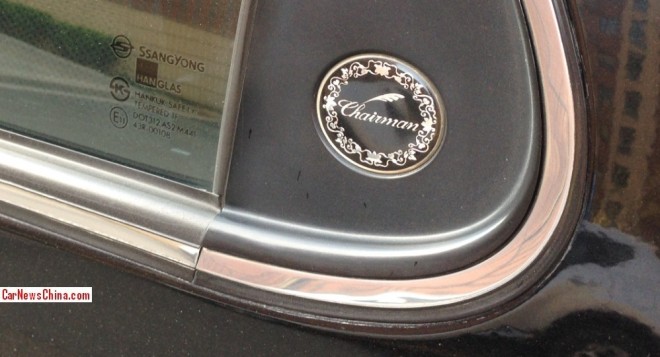 Chrome looking as new, polished to the max. Not many cars of this age are in such fantastic shape. This is most likely an ex-embassy car that was sold on to a private Chinese buyer, who apparently really likes his big South Korean SsangYong sedan.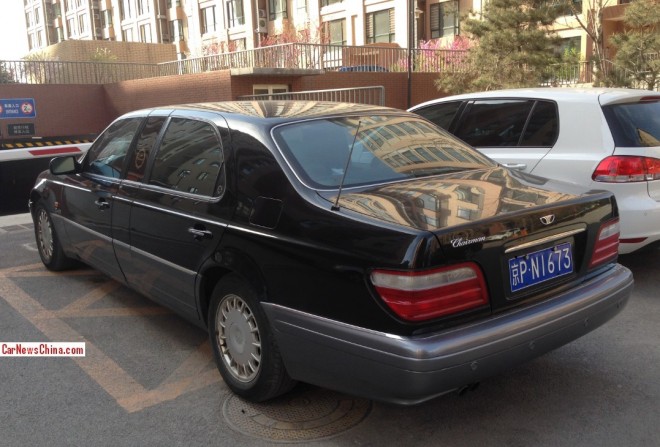 Wheel covers and antenna are period originals. See how the sky mirrors in the paint. Beijing is a very dusty place. This Chairman must have had a very recent bath.

Another Chairman badge on the back, so we can be extra sure this is the one indeed. Beautiful car, may she limo the streets of the capital for a long time coming.