A very flashy Hyundai Veloster, Spotted in China somewhere in Fujian Province by Reader Pinut 187, thank you for the pictures! The sporty Veloster has been sexed up to the max with a pink front lip, pink strips under the doors, pink mirrors, pink alloy-spokes, pink fog light keepers, purple headlights, Rohens badges, tinted windows, and a giant Pink wing at the back.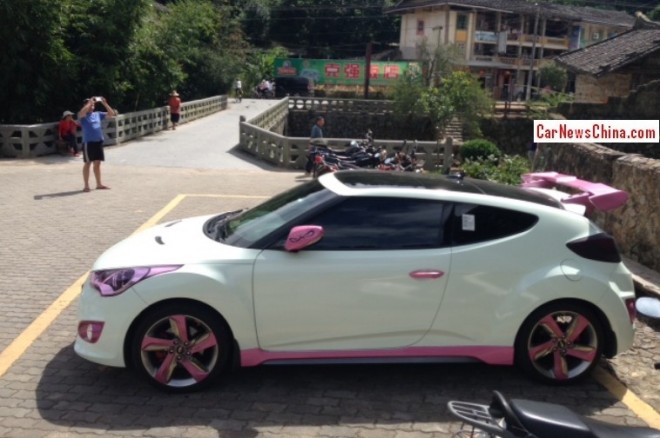 An absolute brilliant piece of work! Darkened rear lights there. Wing is a truly huge device, with two arms stretching over the original factory-installed wing, which is indeed far too tiny. The mirrors are dressed up again with some sort of henna-tattoo hip stickers.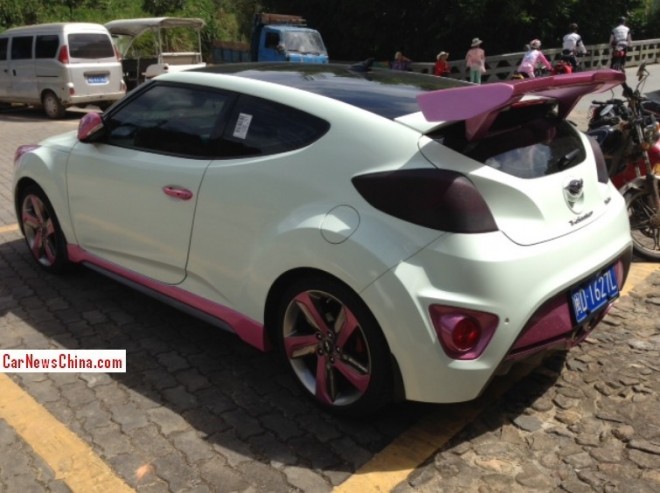 Rear fog light keepers in Pink as well, and bumper and diffuser in some kinda dark-pink-purple.
The Hyundai Veloster is imported into China.  Price starts at 149.900 yuan and ends at 214.800 yuan. Engines: 1.6 with 138hp and 1.6 turbo with 204hp. Double exhaust pipe on this car indicates it is a turbo. The Veloster is sadly not a very popular car, this is only the first modified example we meet on the road.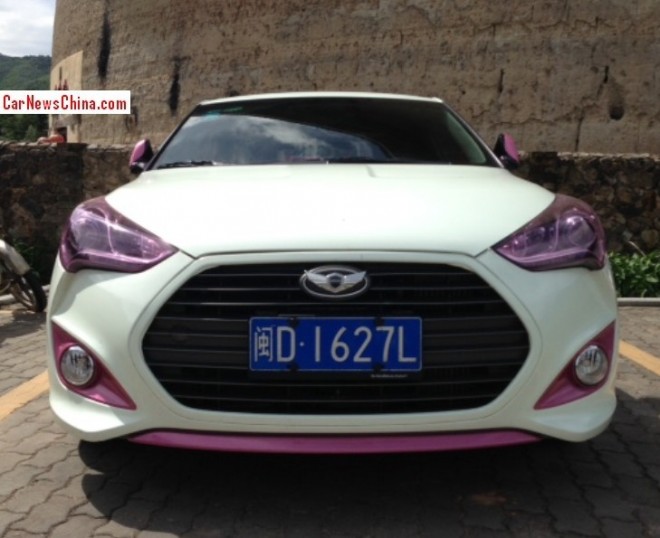 Pink will eat 'ya.