The first Ferrari 458 Speciale has arrived on Chinese soil, and where else than in Shenzhen in Guangdong Province, the supercar heaven of China? The Ferrari 458 Speciale was launched on the China car market in February for a hefty 4.48 million yuan or 740.000 USD.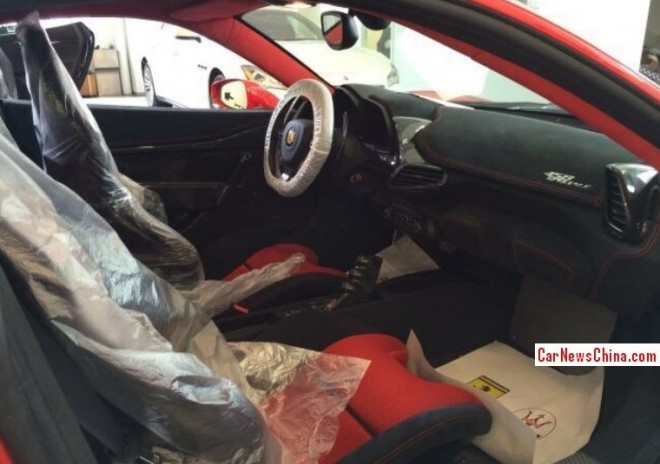 Leather is out, alcantara is in, the Speciale is full with the stuff. Note special Speciale badge on the right side of the dashboard. Racing seats are special for the Speciale too. The Speciale is powered by a specially tuned variant of the monstrous Ferrari 4.5 liter V8 with an output of 605hp and 540nm, mated to a seven-speed DCT, good for a 330km/h top speed and a 0-100 in 3 seconds. Shenzhen will never be the same with this mad car in town!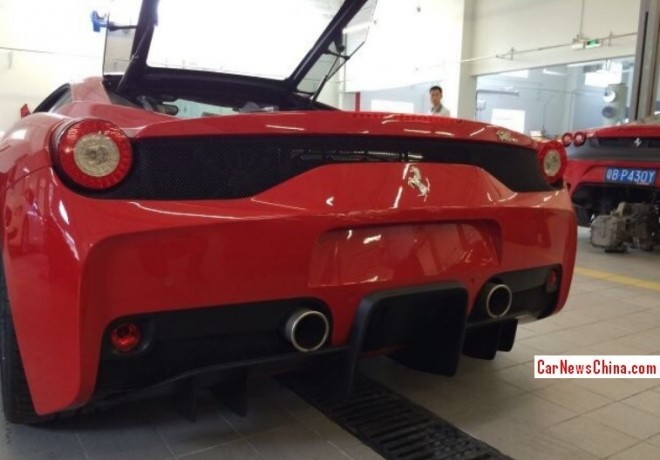 The rear was redesigned for a better airflow with two fat exhaust pipes sticking out on each side of the diffuser. On the right a Ferrari F430 with a cool P430 license plate and without a gearbox.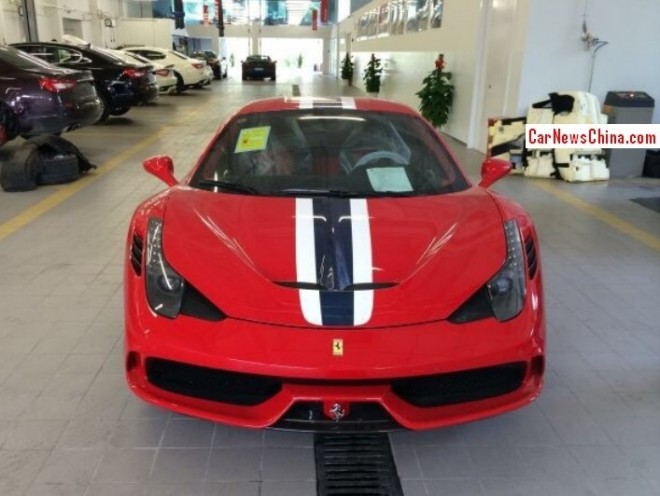 An endless row of Maserati's on the left, looking rather boring compared to this special Ferrari. May there be more on Chinese roads any time soon.
---