First Auto Works (FAW) has delivered eight Hongqi H7 sedans to the Chinese army. The vehicles will be used to transport top army officials who are no longer allowed to buy foreign brands. The Hongqi H7 was launched on the China car market in May 2013, but sales to the civil government started earlier with 500 cars delivered in April last year.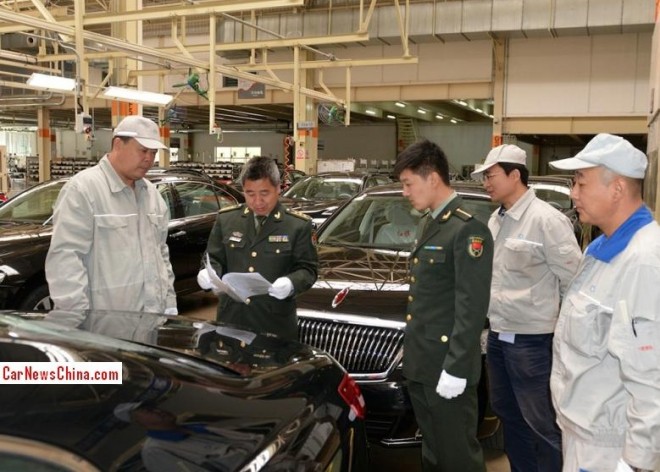 Military men wear white gloves in car factories.
Sales of the Hongqi L7 have been very slow. State media reported earlier this year that FAW sold only 3000 units in 2013, utilizing only 10% of its 30.000 per-year manufacturing capacity. The number includes sales to the government. Things won't get any better with batches of eight…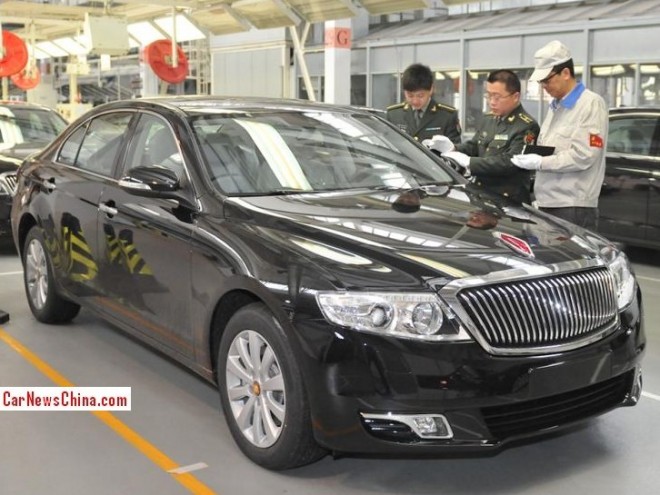 One reason why sales are lagging might be the fact that the Hongqi H7 isn't very Chinese at all. It is based on the last-gen Toyota Crown that was manufactured in China by the FAW-Toyota joint venture. Power comes from a 2.0 turbo, sourced from Volkswagen at the FAW-Volkswagen joint venture, or from a Toyota 3.0 V6.
A bit of a mess, and it is expensive. Current price starts at 299.800 yuan and ends at 479.800 yuan, making that Audi A6L or BMW 5Li looking very attractive in comparison. But the army, has no choice.
---