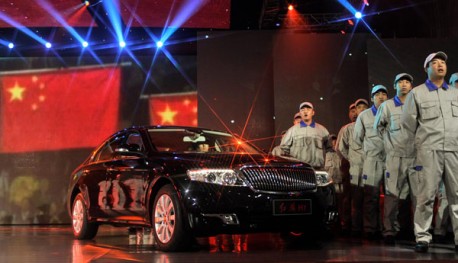 FAW has officially announced it has sold a grand total of 500 (five hundred) Hongqi H7 sedans, all to the Chinese government, and more specifically to "more than 10 provincial governments and some ministries". The Hongqi H7 was supposed to be the savior of the ailing Hongqi (Red Flag) brand, competing head-to-head with Audi, BMW and Benz on the market for luxury sedans. But it doesn't, five hundred is absolutely nothing and the only customer is the government.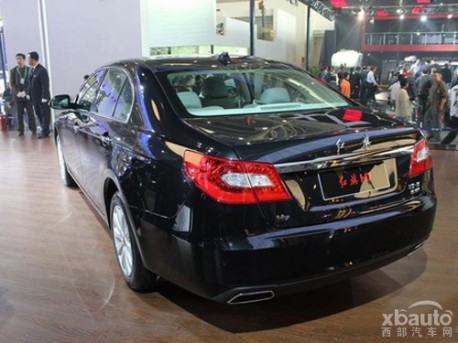 The Honqi H7 hasn't been launched on the Chinese car market yet, which means private buyers cannot buy it. In early March we heard the H7 might actually never be sold to private buyers at all. Deliveries to the government started on March 1, when the local government of Jilin Province bought 13 (thirteen) cars, FAW is based in Jilin Province.
Why the H7 hasn't been launched on the private market is unclear, and FAW doesn't say anything, being the old fashioned state owned company that it is. Interestingly, even the normally rather FAW-friendly Chinese press now calls the situation around the H7 "embarrassing". That won't change a thing really, but FAW will take note. To be continued…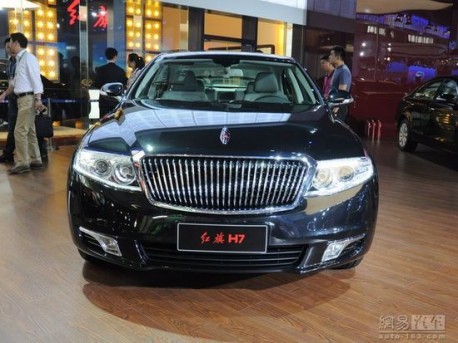 The H7 debuted in April 2012 on the Beijing auto Show. The vehicle is based in body and platform on the Toyota Crown that is made in China by the FAW-Toyota joint venture. Three engines: a FAW-developed 2.0 turbo and two V-sixes from Toyota: 2.5 and 3.0, these engines also power the Crown.