The Hongqi H7 sedan has finally been launched on the Chinese car market. Sales to the government started in early March, and from now on everybody can buy the H7. We kick of with the most interesting news: the Toyota 2.5 V6 has been deleted from the line-up.
Private buyers can only get the FAW 2.0 turbo or the Toyota 3.0 V6. An official FAW price list that leaked on the interwebs ten days ago still showed the 2.5 V6 as being available, and the vehicle truly exists. The 2.5  seems to be a government-only engine, for mandarins who desire a V6 but are on a limited budged.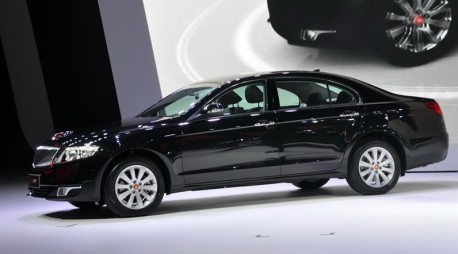 Price for the 2.0 turbo starts at 299.800 yuan and ends at 379.800 yuan. Price for the 3.0 V6 starts at 399.800 yuan and ends at 479.800 yuan. The 2.0 turbo has 201hp and 260nm. The 3.0 V6 has 228hp and 300nm. Both engines are mated to a 6-speed automatic. Size: 5095/1875/1485, wheelbase is 2970.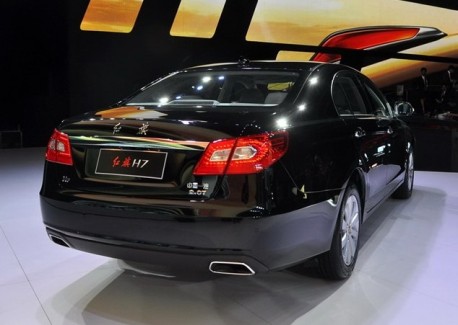 The Hongqi (Red Flag) H7 debuted in April 2012 on the Beijing auto Show and production started in July. The vehicle is based in body and platform on the Toyota Crown that is made in China by the FAW-Toyota joint venture. FAW is the owner of the Hongqi brand.
The Hongqi H7 has to compete with the BMW 5Li, the Mercedes-Benz E Class L, the Toyota Crown itself, and most of all with the dreaded Audi A6L that is so popular with the government at the moment, but that is about to change, or so Hongqi hopes.
The Audi A6L is made in China by the FAW-Volkswagen joint venture, so it is unlikely that FAW wants sales of the A6L to go down too fast.  On the other side; FAW gets 50% of profits on each Audi A6L, and 100% on each H7.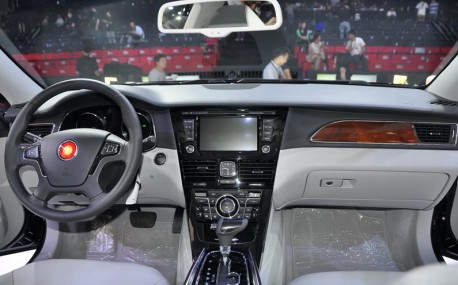 No Toyota influences here, Hongqi designed a completely new dashboard which loox all right on pictures but not too good in person. Color scheme is a bit fuzzy too. We see: dark gray, shiny black, light gray, black, wood, and chrome.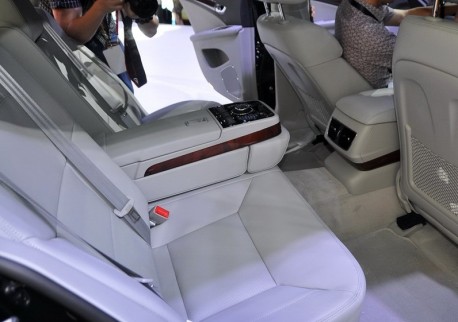 Enough space to call it a limousine.
The Hongqi brand has opened a flagship store in central Beijing, in the same street where Lamborghini, Bugatti, Rolls-Royce and Ferrari are selling their wares. Interestingly, the Hongqi shop is in the very building that used to be occupied by none other than FFF Automobile, China's famous supercar broker. Apparently they were persuaded to move out.
The Jinbao street, Jinbao meaning 'Gold Treasure', is not very far from my home. I will visit the Hongqi store this weekend for a thorough inspection… More on that next week.