Where some Saabs keep dying, others live on. This is the new Beijing Auto Shenbao EV, a full-electric vehicle based on the Beijing Auto D70, formerly known as the Beijing Auto D-Series, which again is based on the last-generation Saab 9-5. Beijing Auto bought the rights to the Saab 9-3 and Saab 9-5 from GM in 2009.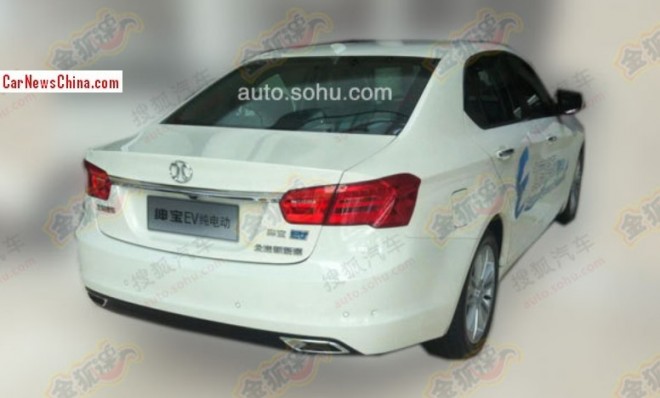 Exhaust pipes look speedy and all but are still a bit questionable on an EV…
Price of the Shenbao EV will start around 300.000 yuan but green-car subsidies by central and local governments will bring that down to about 235.000. Launch on the China car market is expected for Q3. Power comes from an electric motor with an output of 100hp and 227nm, good for a 130km/h top speed. Range is 150km. The electricity is stored in newly-developed lithium-ion battery.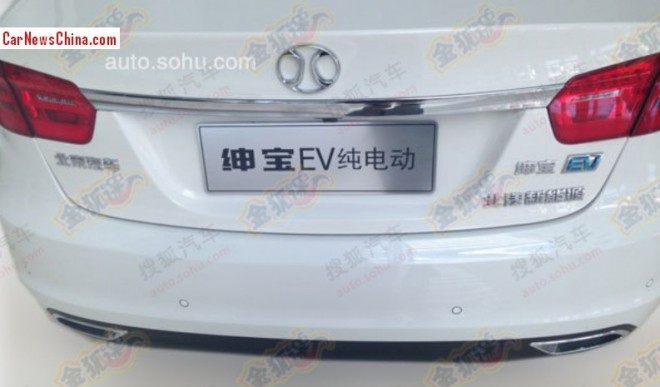 Another look at those exhaust pipes. They are not really exhaust pipes. They are fake. But does that make them  all right on an EV? Compare with petrol-powered D70: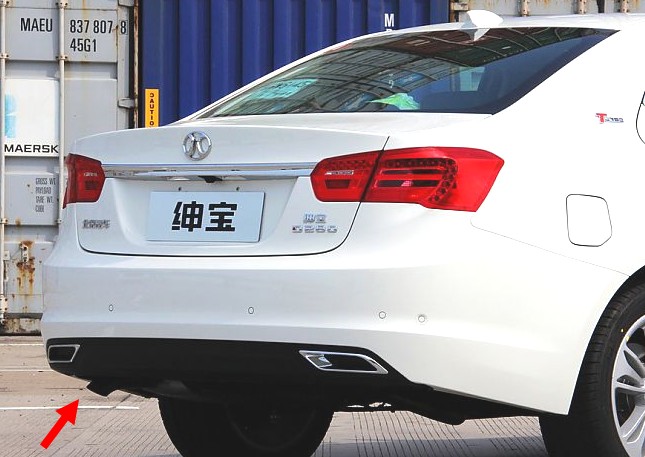 Exhaust pipe is hiding under the bumper, at the red arrow.