A beautiful dark blue Bentley Azure Mulliner, Spotted in China on the Beijing Tuning Street. The Bentley Azure Mark 1 is a giant four-seat convertible based on the Bentley Continental R. It was manufactured from 1995 until 2003 and never officially exported to China, so how this big Bentley ended up in the capital is somewhat of a mystery.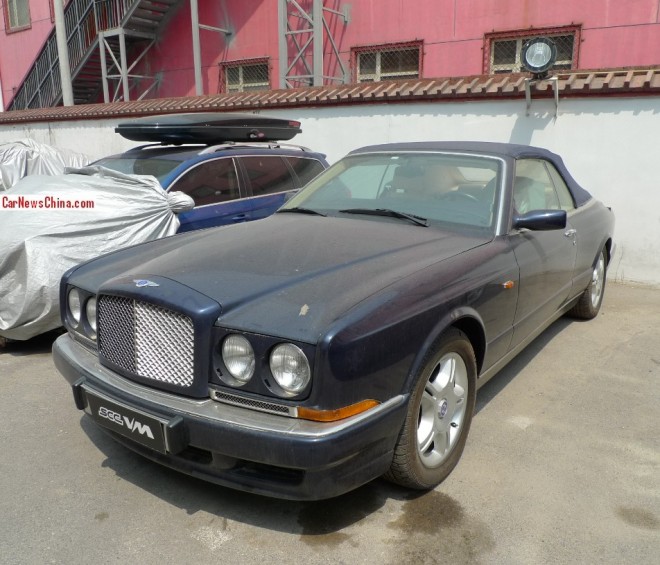 The Mulliner was the top-of-the-line variant and came with an extra luxurious trim and a wide range of option for further customisation by the lucky buyer, with a popular myth saying not two Mulliners are the same. This particular example was fitted with a light blue roof, blue bumpers, and a chrome strip over the windshield frame. The vehicle was in a pretty neglected condition, extremely dirty and the rubber strips around the rood-mechanism were in urgent need of replacement.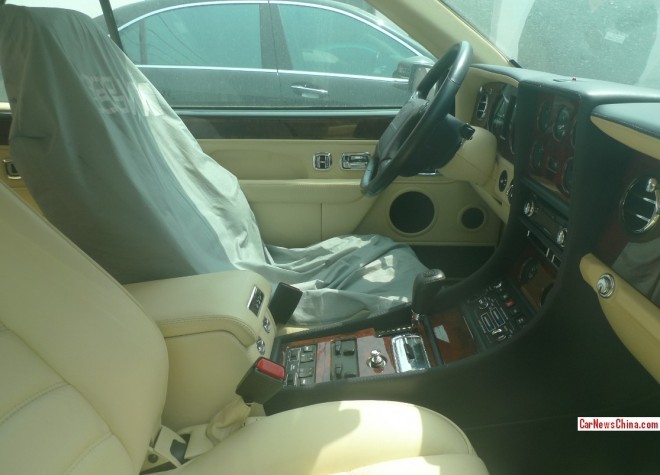 Happily, the interior looked rather good. Seats were a bit worn nut nothing too serious. Wood looked good. And see that brilliant center console with a total of seven dials! The Azure Mark 1 is powered by the famous 6.75 liter V8, good for 385hp and a massive 750nm. Top speed is 240km/h and 0-100 is gone in 6.5 seconds. Incredible numbers for a 5.3 meter long car weighing 2610 kilo.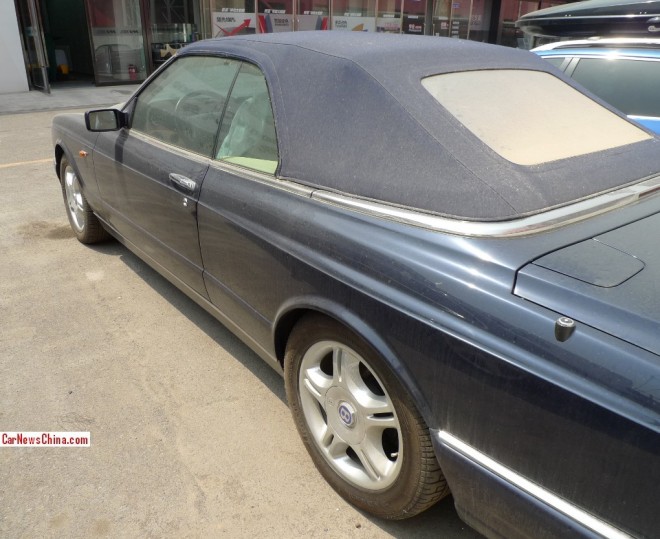 That poor old roof needs a lot of work as well. Chrome however was perfectly shiny. Alloys are period-original. The Azure Mark 1 is a rare car, only 1403 cars were produced over its eight-year life, including about 250 Mulliner variants, and this Beijing car is likely the one and only one in China.