A fantastic Manthey Porsche 911 Turbo Cabriolet supercar, Spotted in China on the Beijing Tuning Street, parked next to a Manthey Porsche 911 Turbo Coupe.  Manthey is a German tuner specializing in making porn from Porsches, and they also have a successful race division.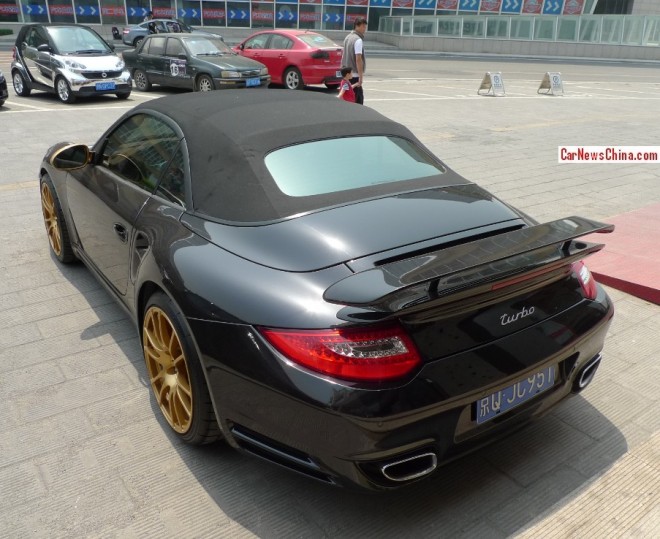 This particular 997 turbo is fitted with a very subtle body kit, a bespoke exhaust system, a redesigned rear wing, matte gold mirrors, and matte gold 12-spoke alloys. The manic 3.8 liter flat-six engine is tuned up to an even more manic 540 hp and 740 nm, good for a 335km/h top speed and a 0-100 in 3 seconds flat.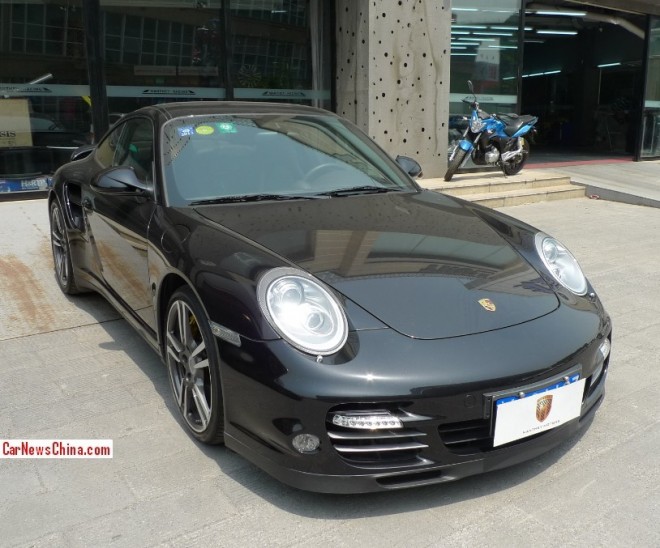 The Coupe was slightly less flashy, fitted with a similar subtle body kit and gray-black 5-spoke alloys. Same power pack and same wing at the back. But the lack of gold is made up by…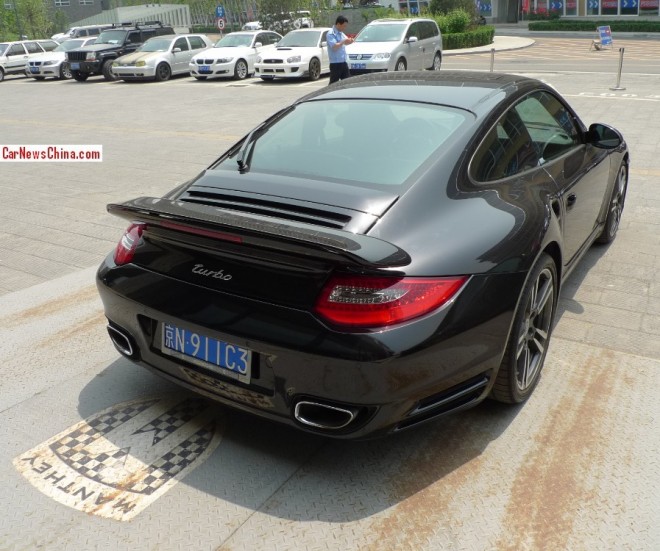 … the license plate reading 911C3, and that is one of the best license plates we have seen on a Porsche 911 in China. Mote Manthey logo on the floot.
Double Porsche in front of Manthey shop in Beijing.
---
Recommended: