A beautiful black Hongqi CA7180 A2EL1 stretched limousine, Spotted in China in the Sanlitun embassy area in Beijing. The vehicle was in very good shape with smooth looking paint, shiny chrome, and all parts accounted for. The tires however looked a bit old and in need of a replacement, especially in those rainy cold conditions.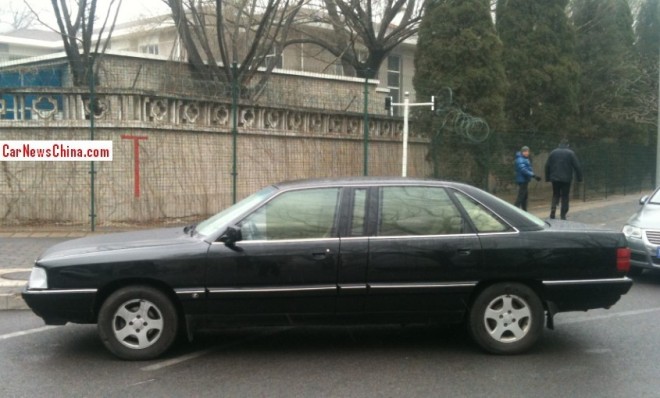 The CA7180 A2EL1 was based on the base Hongqi CA7180 A2E sedan, which in turn was based on the Audi 100 sedan which was manufactured in China by the FAW-Volkswagen joint venture. FAW is also the owner of the Hongi (Red Flag) brand.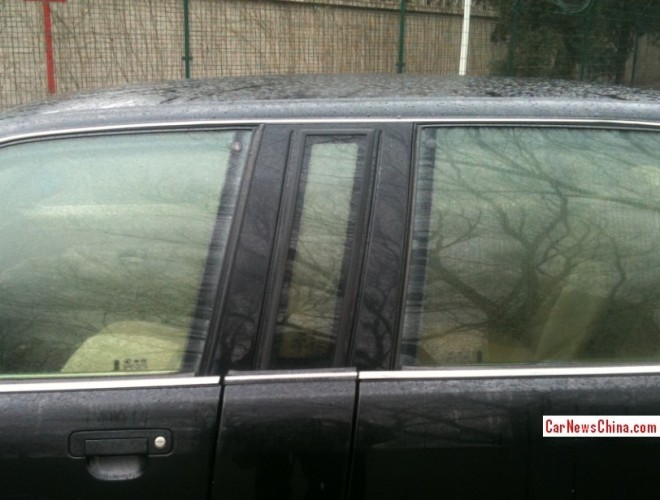 The A2EL1 was stretched in the middle by 23 centimeters for a true limousine feeling in the back. The CA 7180 A2EL1 was developed for the government. It was introduced in 2001 and lasted for only one year. Nowadays most are in private hands. This kind of short production runs was very normal in the Hongqi-Audi days, with the Chinese trying all sorts of body styles on the Audi 100 and Audi 200 platforms.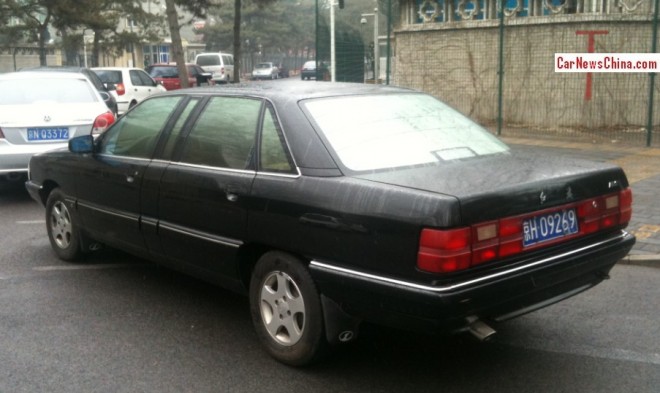 Sporty five spoke alloys are period-standard, looking kind of odd on this kind of car. Power came from an Audi 1.8 liter four-cylinder petrol engine with 93hp, good for a flying-limousine top speed of 170km/h. Weight was 1370 kilo, 70 kilo more that the standard CA 7180 A2E.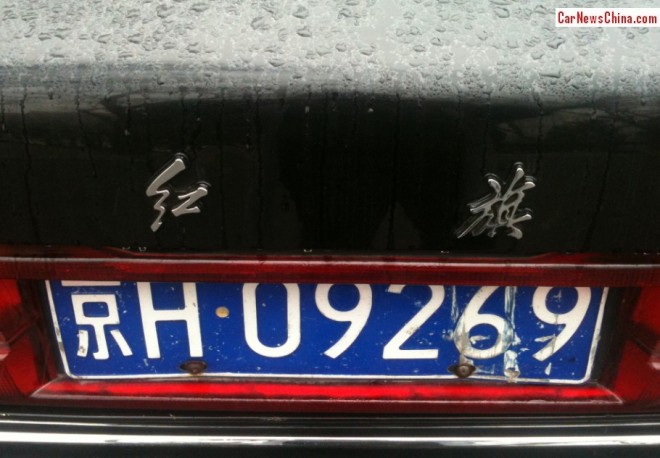 'Hongqi' in Mao's handwriting for an extra touch of officialdom.
---
Recommended: