A very beautiful Brilliance BS6 sedan, Spotted in China in the Sanlitun area in Beijing by Reader Joachim C., thank you for the pictures! The good Brilliance was wrapped in a matte black 'asphalt' wrap, and further beefed up by an extra shiny grille and tinted windows. License plates are diplomatic, this stealthy car indeed is ready for some sneaky spy work.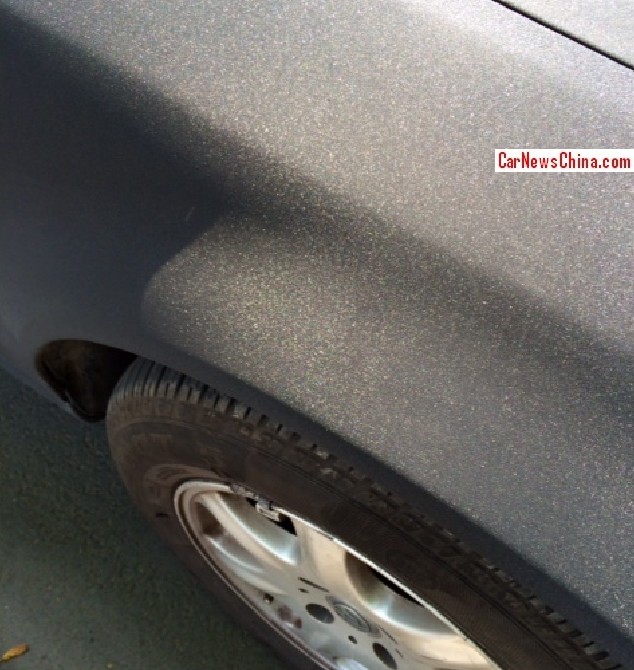 A closer look at the wrap, looking almost like a highway. Without joking, this stuff probably really deflects radar. Gray seven-spoke alloys are standard Brilliance.
The Brilliance BS6, called Zunchi in Chinese, was launched on the China car market in 2000 and was last facelifted in 2011. This matte black example is a 2006 car. Current price starts at 108.800 yuan and ends at 252.800 yuan, one of the largest spreads we know about on the sedan market. Engines: 1.8 turbo with 170hp and an ancient Mitsubishi sources 2.0 with 140hp.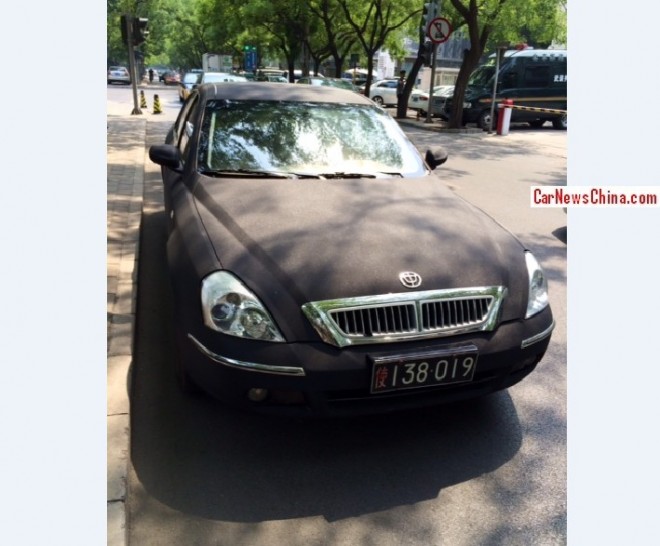 A brilliant spy.