A very race Volkswagen Scirocco race car, Spotted in China on the Wufang Tianya Automobile Parts City in Beijing. The speedy Volkswagen battles for glory in the 'Northern Touring Car Elite', a local cup raced on several tracks in north and northeastern China.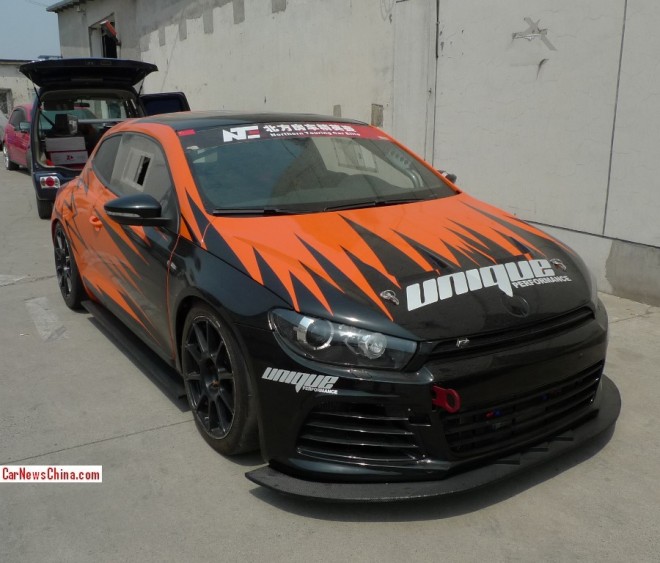 The Sci'roc sure loox the business with a hefty body kit, lowered suspension, a giant front lip, a huge rear spoiler, side skirts, and slicks fitted with black 12-spoke alloys. Best however is the paint job, a combination of black and orange flames, good enough to scare the hell out of all competition.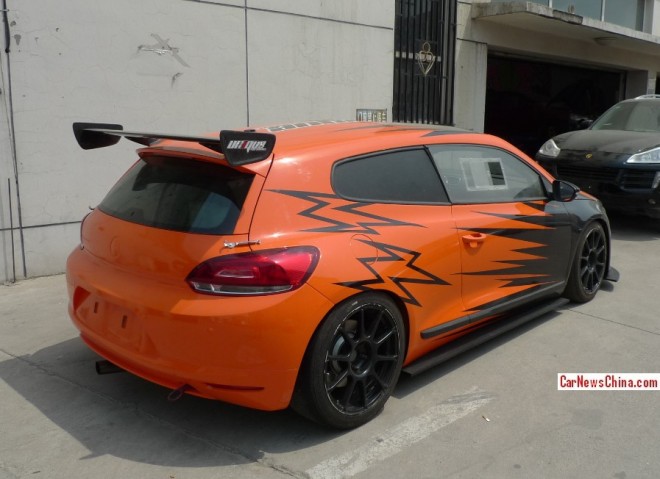 Small exhaust pipe slightly disappointing. The racer belonged to the owner of a nearby shop. Staff told me it had a tuned version of the 2.0 TSI under the bonnet, now good for about 350 horses. Race my 'Rocco, race!