An incredible Pagani Zonda Cinque, super car Spotted in China in a super car dealer in the Beijing Tuning Street. This particular Pagani Cingqe is number four of only five built, making this Italian speedmachine one of the most exclusive vehicles in the world. There are at least two Pagani Cinque super cars in China, both in Beijing, and looking almost identical.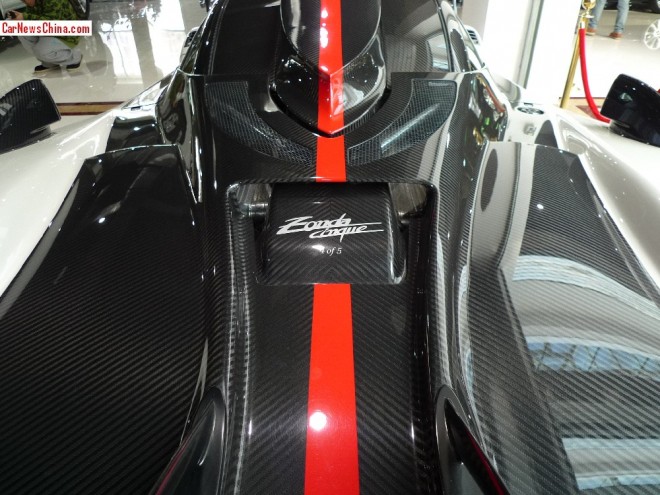 Carbon fiber! Earlier on we met this particular car on the streets of Sanlitun, both cars in a secret super car garage, the other car at FFF, and this one in that garage again.
The Pagani Cinque debuted in late 2009. Power comes from a pooped up version of the 7.3 liter AMG V12, in the Cinque good for 678hp and 780nm. Top speed is 350km/h, 0-100 is gone in 3.4 seconds, and 0-200 in done in 9.6 seconds. Speedy Cinque!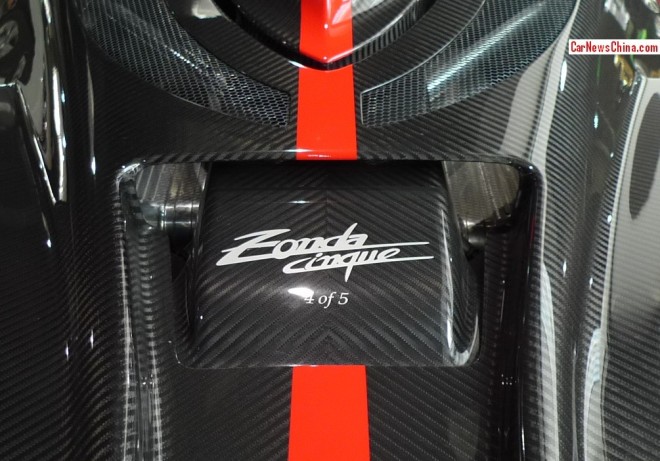 The Cinque was sadly not for sale… A second hand 'standard' Zonda can easily go for 10 million yuan or 1.78 million USD. The Cinque will likely do almost double that. The Pagani brand is popular in China but seeing one is rather rare, mostly because Pagani simply refused to build make cars. Most Zondas in China are technically second-hand examples coming from the United States or the Gulf States, like this one-off Pagani Zonda Uno. Uno = 'one'. Cinque='five'. It is hard to image less-imaginative names from an imaginative auto maker.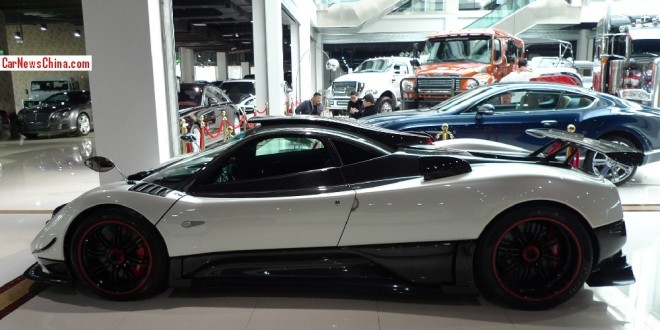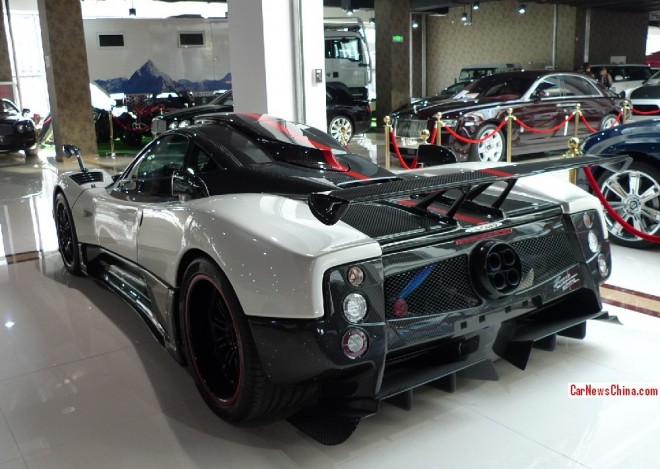 Giant wing and diffuser for hard-core racing on the road.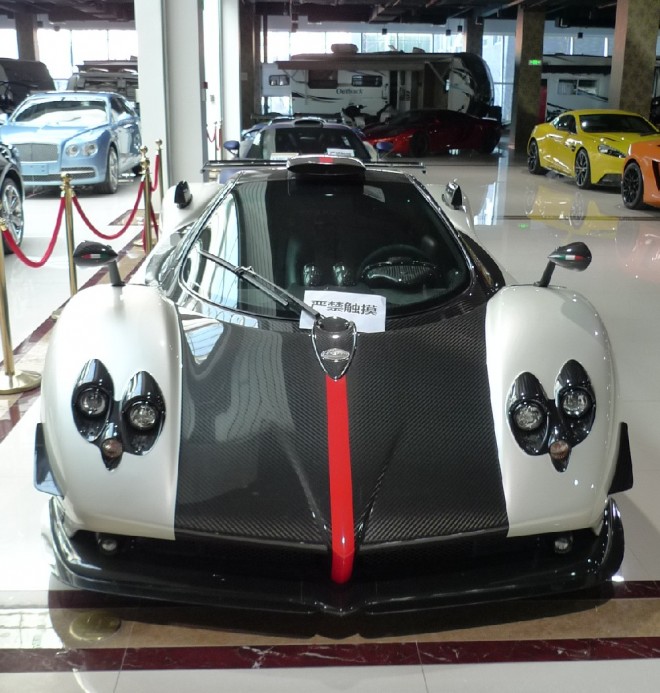 Pagani Zonda Cinque parked in front of Gemballa Mirage GT.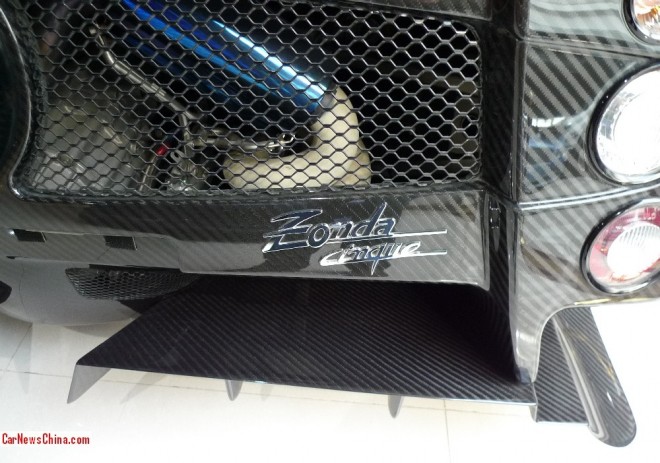 ---