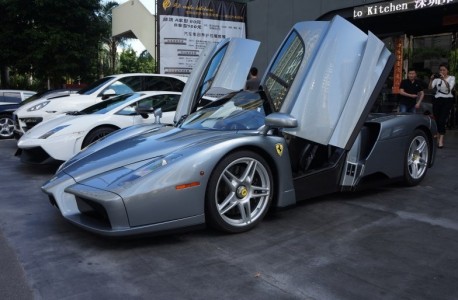 A fantastic Ferrari Enzo in gray, seen in front of a supercar shop in the great city of Shenzhen in Guangdong Province. The Ferrari Enzo was never officially exported to the Chinese car market  so we haven't seen many around, and this is the very first time we see this stunning gray example in China.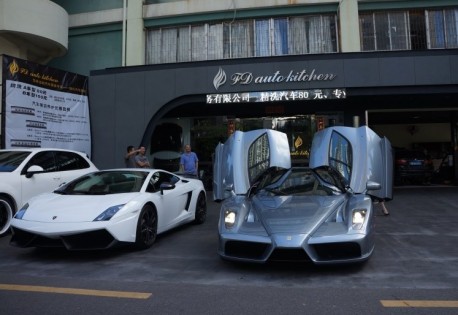 Back in May last year the Shanghai Super Car Club (SSCC) organized a supercar event on the Shanghai F1 circuit and invited all known Ferrari Enzo's in China. Five showed up; four red cars and one black. We have seen the same vehicles popping up here and there over the years, but never a gray car. The 'new Enzo' is likely freshly imported from Europe or the US for a very wealthy, and no doubt very happy, Chinese customer.
The Ferrari Enzo was produced from 2002 until 2004, only 400 cars were made. Power came from a 6 liter V12 with 651hp and 657nm, good for a 363km/h top speed and 0-100 was gone in 3.14 seconds.