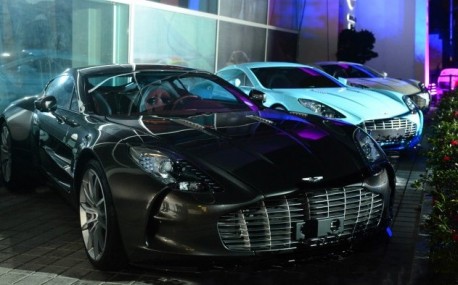 Three Aston Martin One-77 hypercars appeared on an exclusive event at an Aston Martin dealer in the great city of Shanghai. Price for one One-77 was 47 million yuan, or 7.22 million USD, so that's 21.66 million standing there…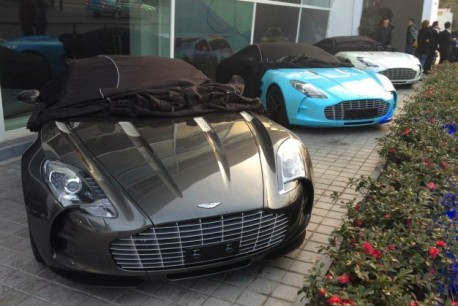 Aston Martin allocated only five One-77's to the Chinese auto market, but there are certainly more than five in the country now. This is what we have seen so far: white in Beijing, brown in Beijing, a black car in Shanghai, a white example (scroll down), and a silver car from Shenzhen that famously crashed in Hong Kong. That's at least five, and we have never seen the blue one before.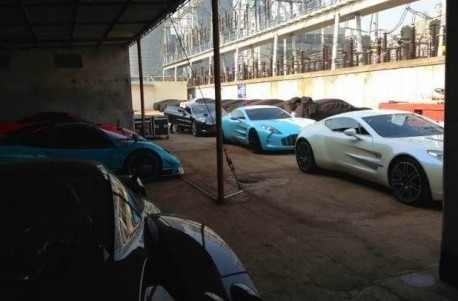 White One-77 ignores other supercars on the left. That's two Pagani's and an Ferrari Enzo. Blue Pagani is the one-off Zonda Uno. The One-77 can afford to be a bit arrogant here, it has more horsepower and two brothers. Power!: a 7.3 liter V12 race engine that poops out 750hp and 750nm, again, that is 2250 horses together. If all would go full speed at the same moment at the same place, Shanghai would simply disappear in space.