An extremely manic and extremely black Ferrari Enzo, seen in the great city of Putian in Fujian Province. The super sonic super car is used, kinda harshly we think, as a magnet for wealthy house hunters. The scrupulous real estate company put the Enzo and a F430 Scuderia Spider 16M on a display in front of their sales office. On a crappy display that is!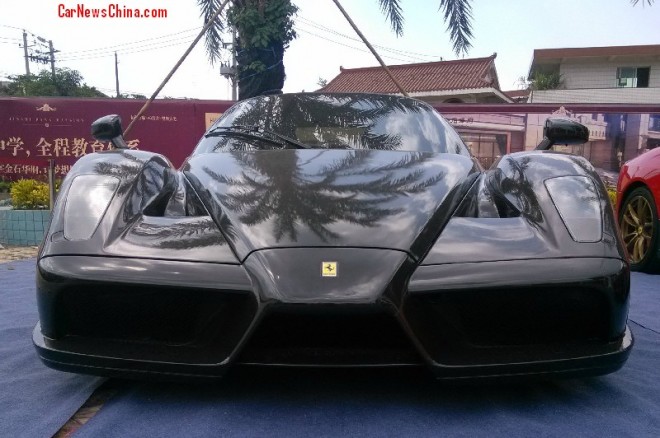 Using super cars to sell houses is pretty common in China, especially in second and third tier cities. Earlier on we saw a Bentley Mulsanne & Gallardo & Hummer on a red carpet in Wuhan. Super cars are also used to promote all sorts of other businesses, like karaoke bars and wine shops.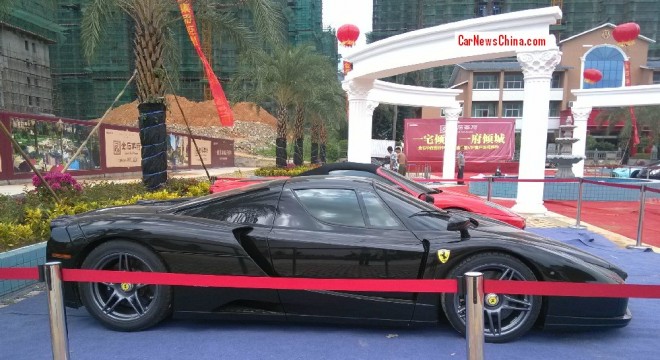 Real estate projects like this always come with Greek-inspired architecture, matching nicely with the Enzo's timeless design. The Ferrari Enzo was produced from 2002 until 2004, only 400 cars were made. Power came from a 6 liter V12 with 651hp and 657nm, good for a 363km/h top speed and 0-100 was gone in 3.14 seconds.
The Enzo was never officially exported to China but we know of at least six in country. Our collection: red in Beijing, : gray, five showed up (same vehicles popping up here and there), crash, with One-77 & Zonda Uno.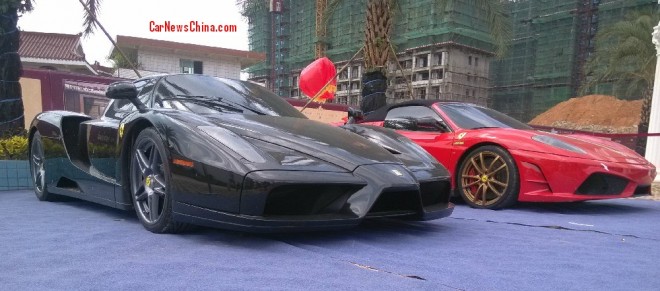 The fiery red F430 Scuderia Spider 16M somehow loox more attractive than black Enzo. Those fantastic gold painted alloys are just too sexy… The Spider 16M is also even more rare in China, we have only seen one so far; a black badass in Shanghai. In total Ferrari made only 499 examples, just 99 more than the Enzo.
Time now immediately for the rest our Famous China-Ferrari F430 Collection™: pink, with hottie, license (P430Y), license (FF430), black as the night (in Shenzhen too!), with FF, matte blue, matte black, with girls, matte black Scuderia, shiny red, golden alloys,   F430 Novitec Rosso, Spider 16M, matte-black-silver,  red, a red, matte-black and a Novitec Rosso 707.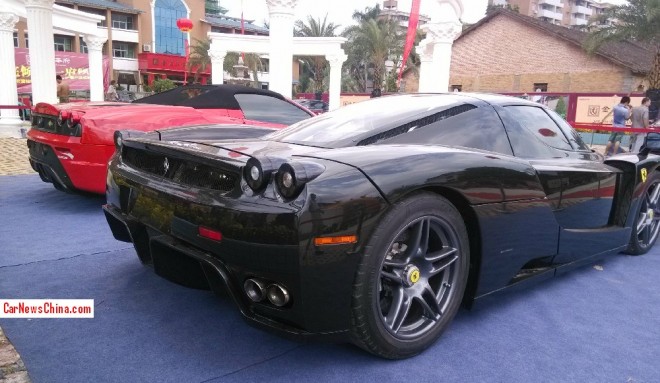 Black rear lights not standard. This Enzo was likely modified by Novitec Rosso. The German Ferrari tuner is popular in China, we got some more: 458 Italia, yellow 360, white F430, and the mad F430 707.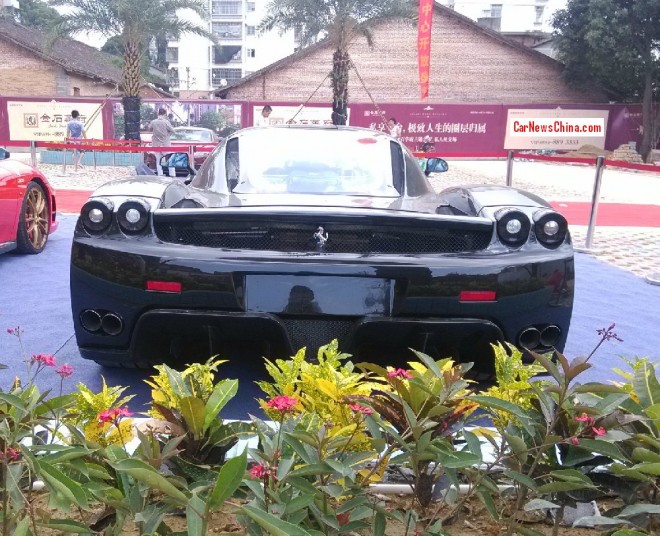 One of the best asses ever.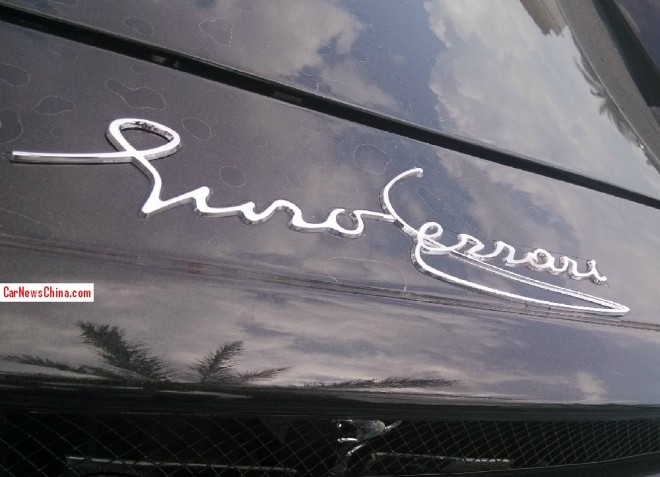 But this is a bit too much…