After the sad news about the death Aston Martin One-77 we make it up with some really good news. On pic five Ferrari Enzo's on the Shanghai F1 Circuit in China. The five Enzo's came together to race during a super car event organized by the Shanghai Super Car Club, better known as the SSCC. The event was closed for the media but fortunately some members of the club, those lucky bastards.., iPhoned some pics to Weibo, the Chinese equivalent of Twitter.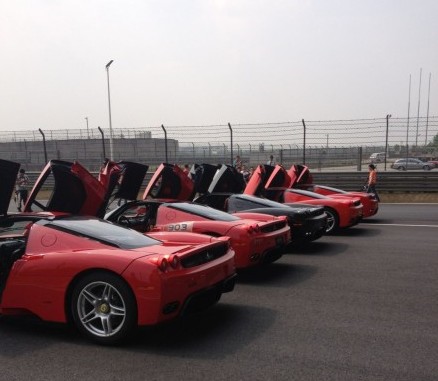 As far as we know there are indeed five Ferrari Enzo's in the whole of China. One crashed a while ago but seems repaired again.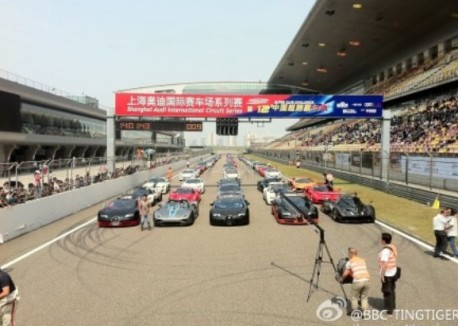 There was more… Bugatti, Pagani, Konigsegg, more Ferrari, Benz, Lamborgini and what not all.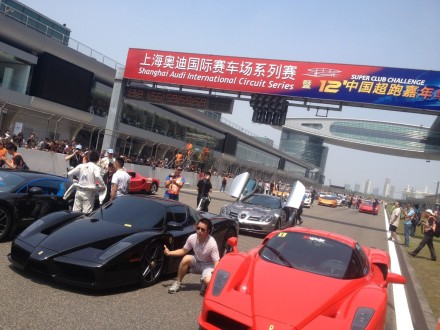 A great day at the races it was…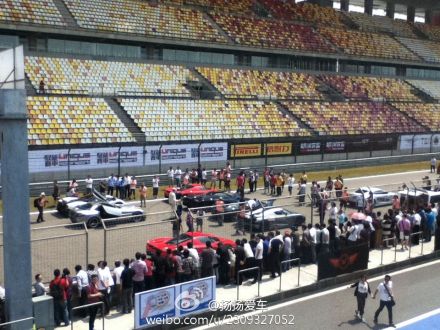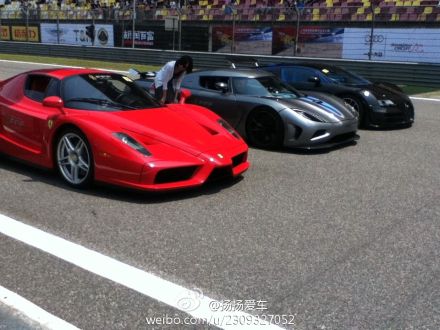 Bugatti Veyron Super Sport on the right. Koenigsegg Agera in the middle.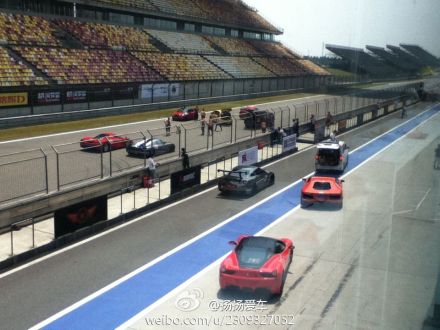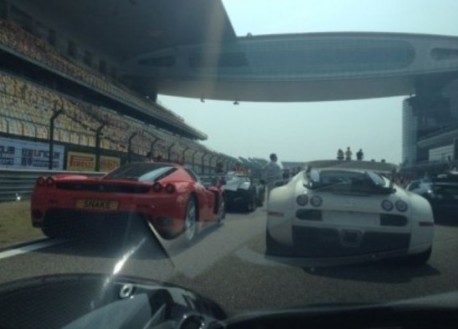 What a view!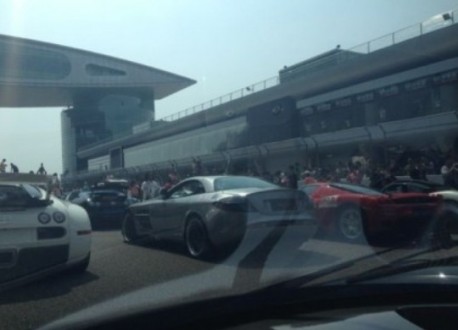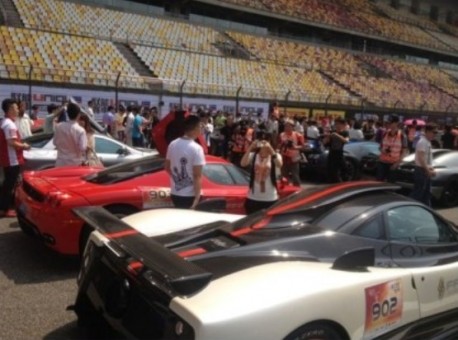 Pagani Zonda Cinque, one of two in China.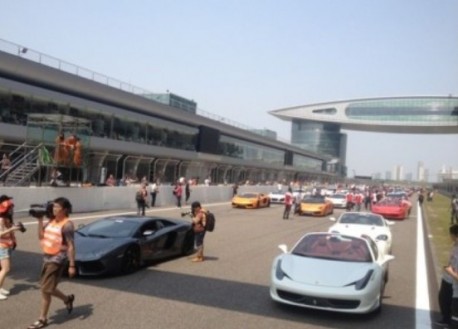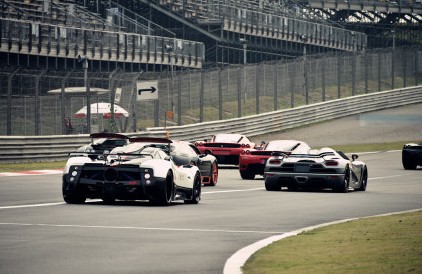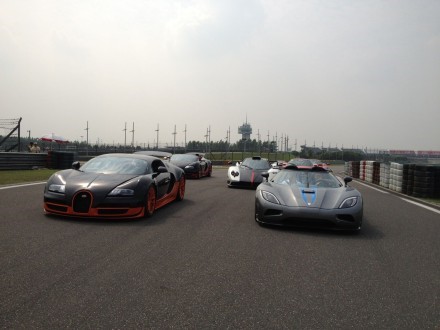 Via: Weibo.