A very hip MK2 Volkswagen Golf CL, Spotted in China in an old alley in east Beijing. The good Volkswagen is hipped up to the max with a period-beige paint job, a black grille, a low riding black front spoiler, head lights with rally style tape, lowered suspension, super wide tires, and sporty all steel wheels.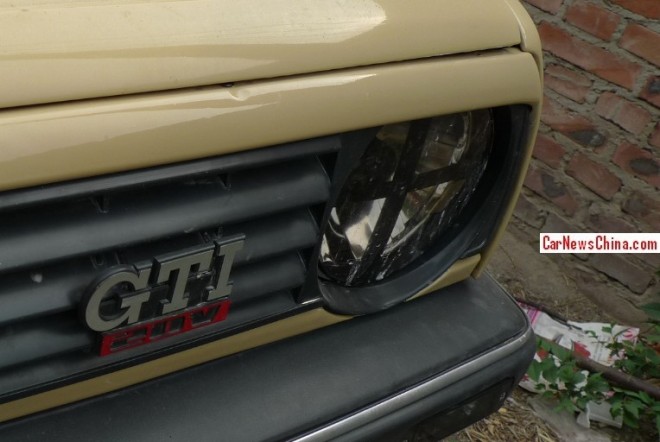 Fake GTI badges are cool, especially the 20V part. Five valves per cylinder maybe? Or a five-cylinder.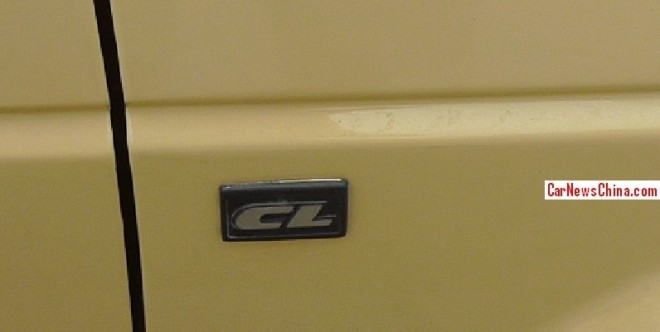 Small CL badge reveals true identity. The CL was the second-simplest trim level in the MK2 range, which ranged from C, CL, GL, Carat, GT, to the almighty GTI. The CL was available with various diesel and petrol engines, the most powerful one was a four-cylinder 1.6 petrol with 75hp and 125nm.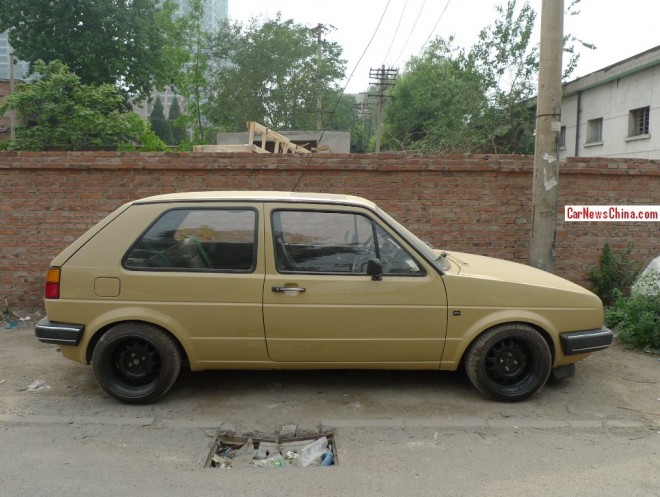 This particular example was in very good shape and clearly belongs to a fan of the brand. Most interestingly, the whole design of the modifications is very similar to the design we saw on a Volkswagen Santana Variant in another part of town.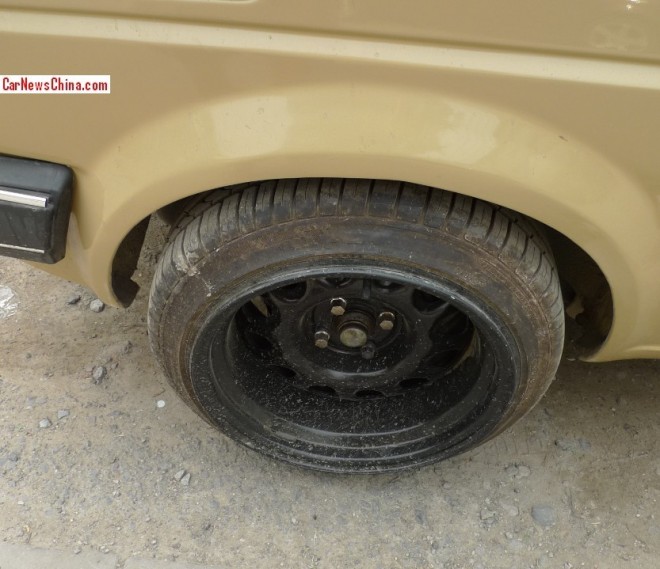 Steel wheels for understated super cool.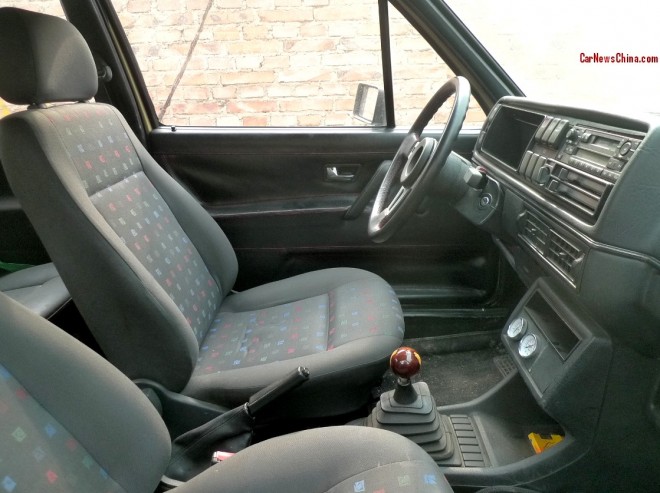 The interior looked all right. Seat covers are new-Chinese. Two new clocks on the lower center console. New radio. Manual gearbox with a fake-wooden gear-knob.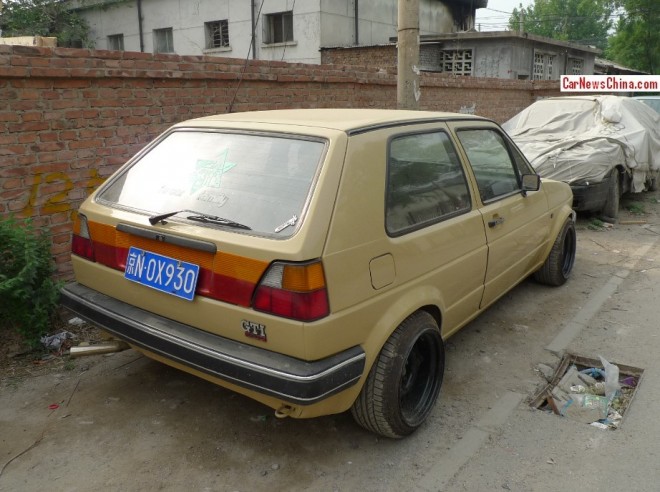 Another GTI 20V badge on the back. Exhaust pipe sticks out far to the left. Strip between rear lights is period-correct. The Volkswagen Golf MK2 was manufactured from 1983 until 1992. It was never officially exported to China so seeing one is a rare pleasure. So far we only met one other example; a sporty white car on the Beijing Tuning Street.