A very flashy Hyundai Veloster sporty car, Spotted in China on a car market near the Fifth Ring Road in east Beijing. The good Hyundai is wrapped is various wraps. Most of the body is wrapped in gray brown. The bonnet is wrapped in carbon fiber, and large parts of the rear are wrapped in matte black.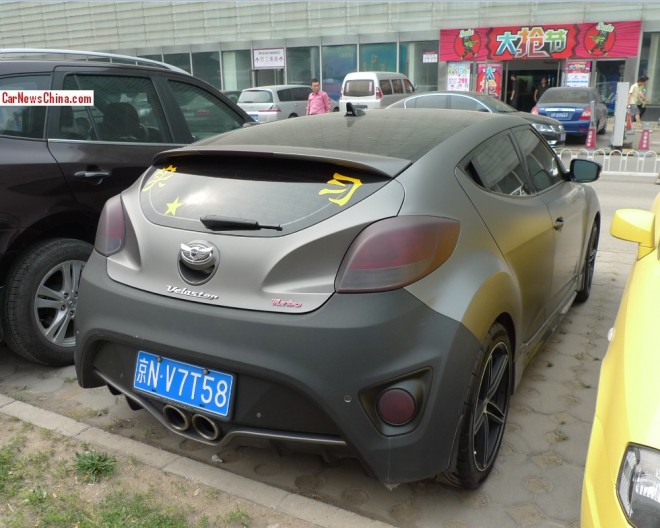 The ensuing result is very interesting, making for a slightly confusing stealthy speedy car. Rear lights are wrapped over with a darkening wrap and the windows are darkened to almost black, all fitting seamlessly in this Veloster ensemble.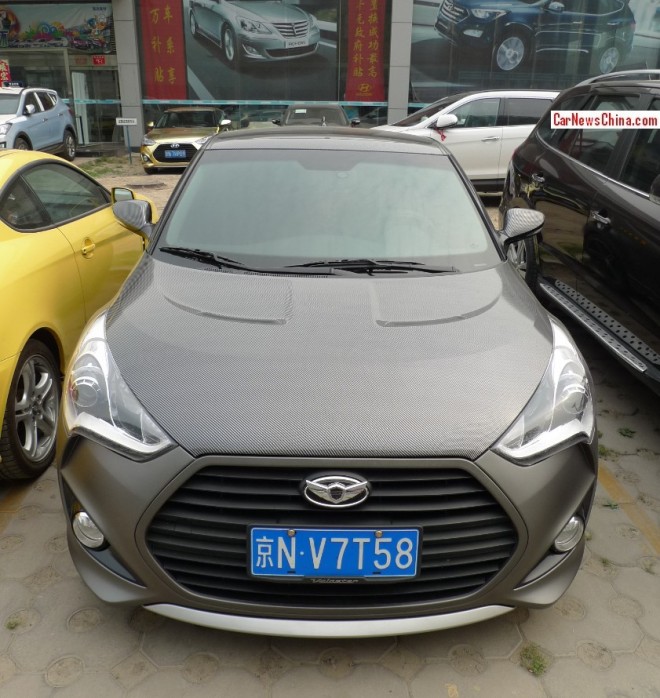 The Hyundai Veloster is imported into China. Price starts at 149.900 yuan and ends at 214.800 yuan. Engines: 1.6 with 138hp and 1.6 turbo with 204hp. This particular car is a turbo.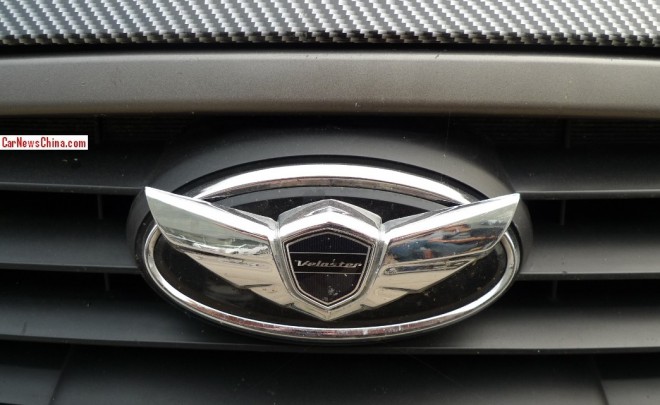 Veloster badges are cool. With a wing for flying speed. Earlier on we saw a similar badge on a matte purple ix35.