This is the new BYD T5 electric light-truck, a vehicle that could revolutionize transport in China. The BYD T5 will have a top speed of 50 kilometers per hour and a range of about 400 kilometer, making it a perfect solution for transportation within city limits.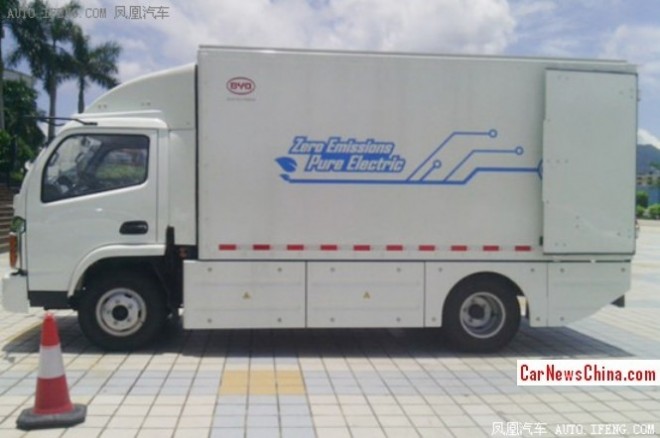 Today, this work is done by very noisy and very dirty diesel-powered trucks, polluting the skies as they drive from the distribution centers on the edge of town to their destinations inside town. The seldom go faster than 40 and easily drive a few hundred kilometers a day. It is this system that BYD is aiming at with the T5, accompanied by the smaller BYD T3 and larger BYD T7. Going all-electric would definitely make a difference.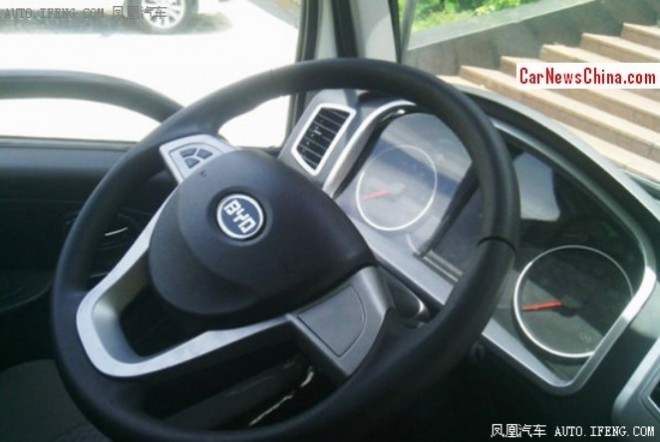 Biggest obstacle is price. Light trucks are almost as cheap as televisions in China, and fuel is still very cheap as well. The T5 thus has to be cheap enough to convince transport companies they can earn back the extra investment very fast. The government will likely help out with generous subsidies, as this is exactly the kind of green-tech invention Beijing has been dreaming about for so long.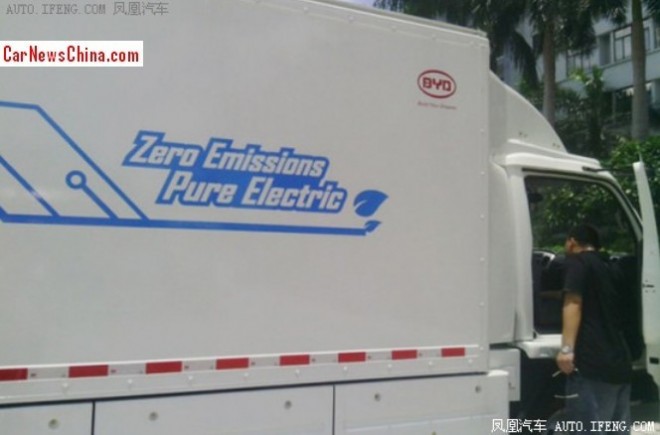 Battery pack sits between the front and rear axes, below the load bay.
Pictures via.