A wine red Nissan Bluebird EQ 7200-II, Spotted in China just outside the Third Ring Road in east Beijing. The good Nissan is in perfect shape with fresh looking paint, shiny chrome, and all parts in place, including the standard wheel covers.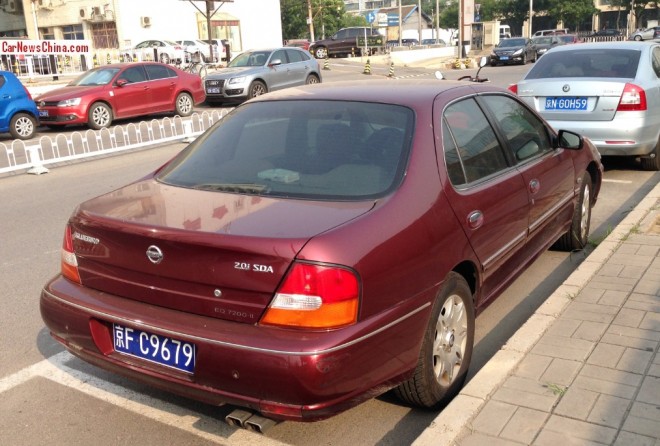 The Bluebird EQ 7200-II was manufactured in China from 2001 until 2003 by the Dongfeng-Nissan joint venture. It was based on the 1991-1997 Bluebird U13 but with a heavily revised front and rear, the rear as seen here with a subtle integrated rear spoiler. The EQ 7200-II was replaced in 2004 with the EQ 7200-III, still based on the U13, which continued all the way until 2007.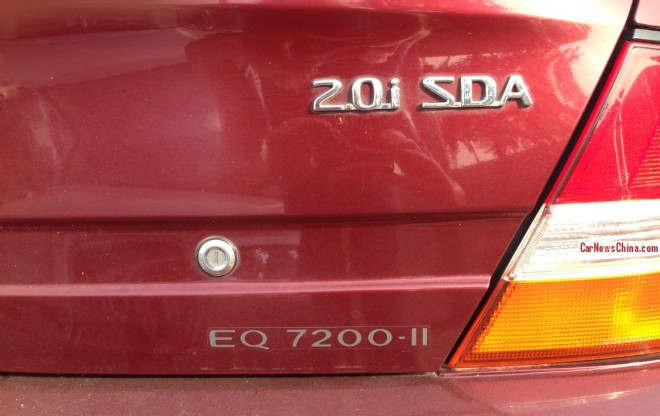 The EQ 7200-II was powered by a China-made variant of the Nissan SR20DE engine, designated EQ486. The engine had an output of 145hp and 178nm, and was mated to a 5-speed manual or a 4-speed automatic. These days the old EQ 7200-II is fats becoming a rare car, and seeing one in this top shape is a very special occasion.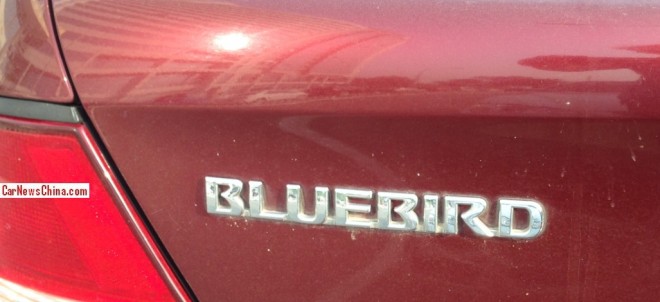 The Bluebird, looking good in wine red.