This is the new Kia K4 sedan for the Chinese car market. The Kia K4 will debut on August 29, on the first day of the 2014 Chengdu Auto Show, and will be launched  on the China auto market in October. The Kia K4 debuted as a concept on the Beijing Auto Show in April.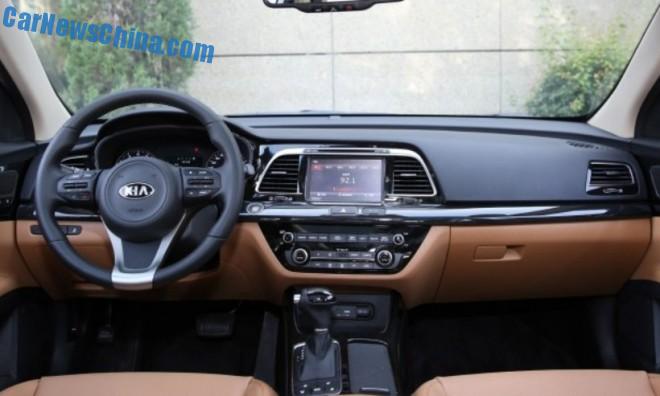 Dash looks very good with nice materials, a start button, some wood, and a hip steering wheel. Big screen in the center console looks sweet, but cheaper versions will get a much smaller screen.
The Kia K4 will be made in China by the Dongfeng-Yueda-Kia joint venture. There will be two engines available at launch: a 1.8 with 146hp and 175nm and a 2.0 with 162hp and 194nm, both engines will be mated to a six-speed manual or a six-speed automatic. Later on a 175hp 1.6 turbo will be added to the line-up.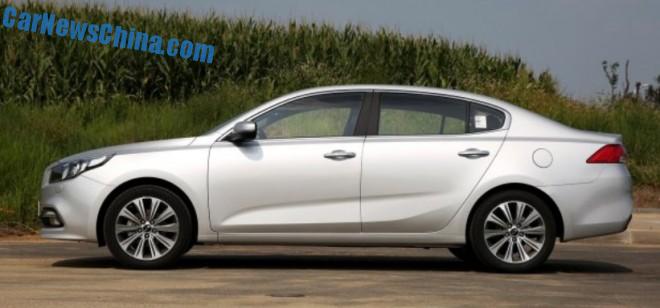 The Kia K4 will compete with fine cars such as the Volkswagen Sagitar, the Citroen C4L and Honda Crider, all relatively small sedans with a premium look & feel. Price of the K4 will start around 140.000 yuan and end around 180.000 yuan.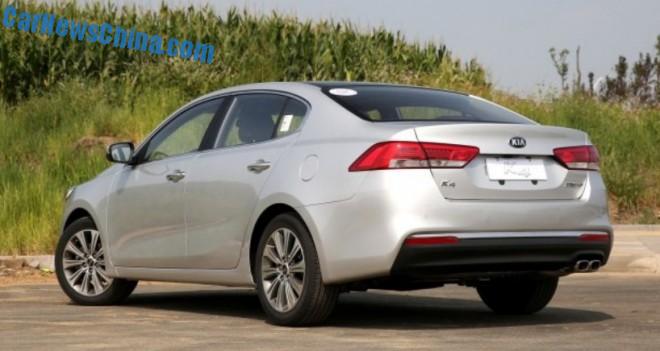 Rear lights can't be much bigger than this! Covering half of the back and at least one-seventh of the side.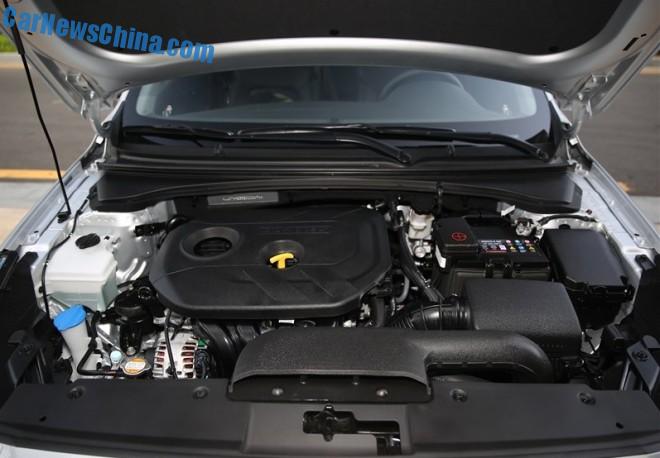 The 1.8 liter four-cylinder.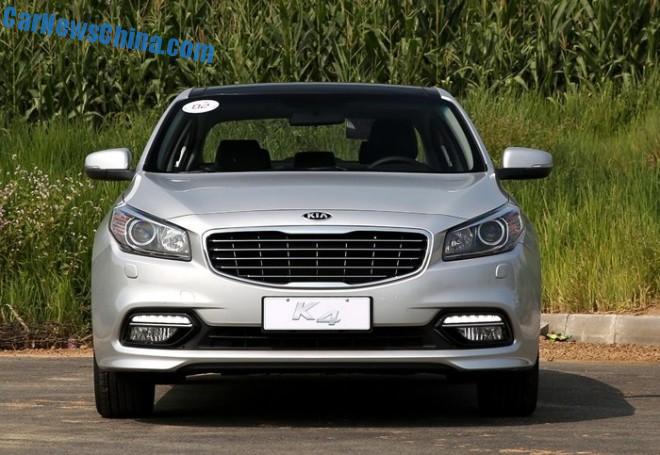 Grille a bit sporty.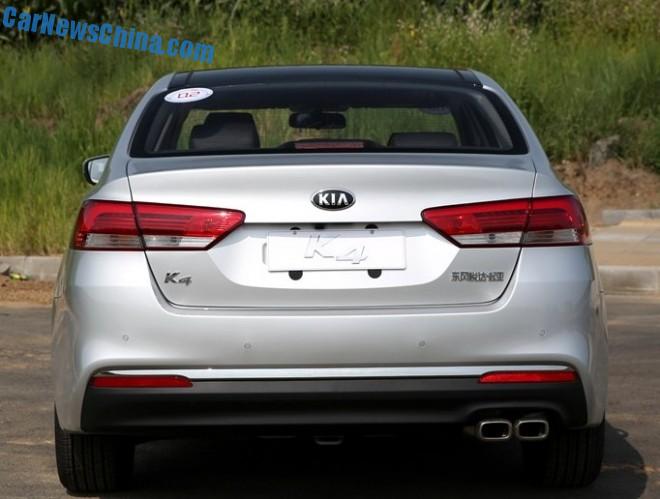 Integrated rear spoiler for more sporty, but the K4 somehow just doesn't seem sporty.